Black Widow Pixel 2 XL Full Back skin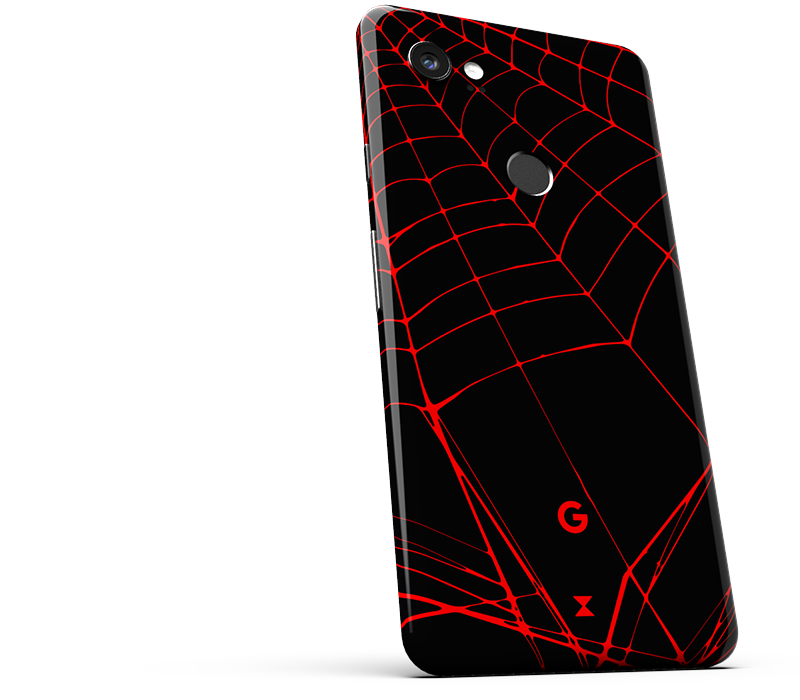 The novelty of a spider and its web are deeply rooted in comic books and movies. And now, ColorWare has spider fever too. This iconic spider web pattern is now available on our custom 3M vinyl skins.
ColorWare's proprietary print processes have allowed us to create this exclusive high gloss pattern that is reminiscent of a spider's web. The spider's woven-like web is complete with the Black Widow spider accents and available only at ColorWare.
ColorWare Limited Black Widow skin
Available again for a limited time only
This exclusive skin does not include the Phone
Authentic materials used in all skins