The Nintendo Switch Pro controller aims to satisfy competitive gamers needs. It's size, shape and weight allow for hours of comfortable gaming. Dominate your friends in style with this high performance controller.
Check out the ColorWare design studio to match your Nintendo Switch Pro controller to your gaming console. Create custom Pro controllers that suit you with hot hued colors like Spicy and Formula Red! Or pick a shimmery metallic color, like Techno or Cosmic to make your Pro custom controller standout.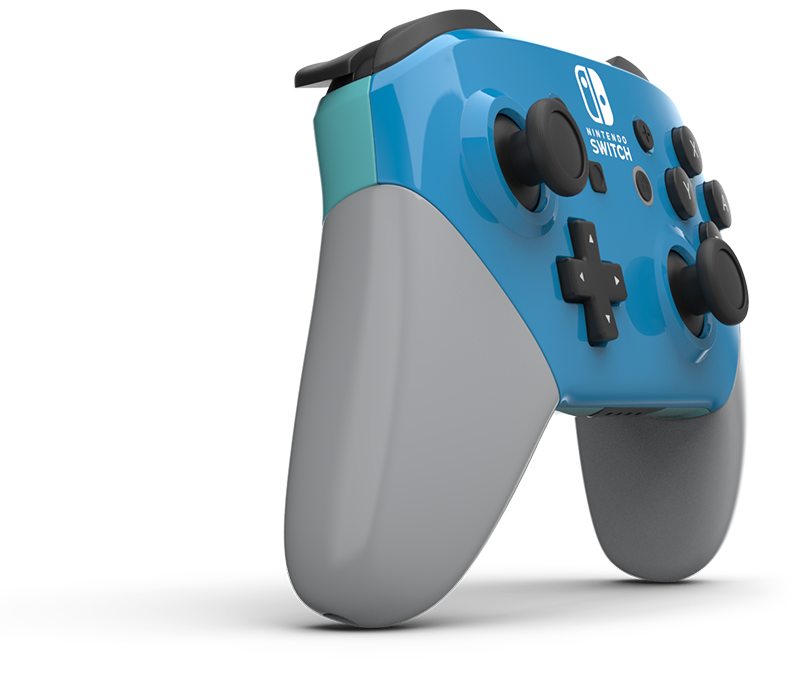 Custom Nintendo Switch Pro Controller
Includes motion controls, HD rumble, built in amiibo functionality and more
Charging cable (USB-C to USB-A)
This is an aftermarket customized electronic device. All hardware related warranty service is the sole responsibility of ColorWare Inc. The original manufacturer is under no obligation to repair or refund this product. ColorWare Inc. is not an authorized reseller of Apple Inc, Bose Inc, or Nintendo Inc products. ColorWare Inc. replaces all existing manufacturer warranty policies and procedures with a ColorWare Inc. warranty, the documentation for which is included with all products purchased from ColorWare Inc. All warranties, and other claims made by ColorWare are not endorsed by, attributable to, or binding upon, Nintendo The trademarks Nintendo, Joy-Con, and Switch are the registered trademarks of the Nintendo Inc.