The Apple Magic Keyboard is, yes, you guessed it, smaller and thinner, an apparent goal for every Apple product update. And, instead of the old tube style battery receptacle, this wireless Apple keyboard features a wedge shaped design with lightning port on the back side.
The keys are slightly larger and flatter and include San Francisco typeface on the keycaps. Overall, the keys only protrude about 1mm from the aluminum base, and they are positioned closer together, reminiscent of the new 12" MacBook.
Now, don't you want to be the first one in the office with a new ColorWare custom colored wireless Apple Magic keyboard for your iMac, or laptop? Pick the perfect green paint colors, like Billiard or Clover, or go for Goldrush and create a luxurious looking custom Magic Keyboard. Whatever color you choose, you'll love the elite custom paint finish by ColorWare.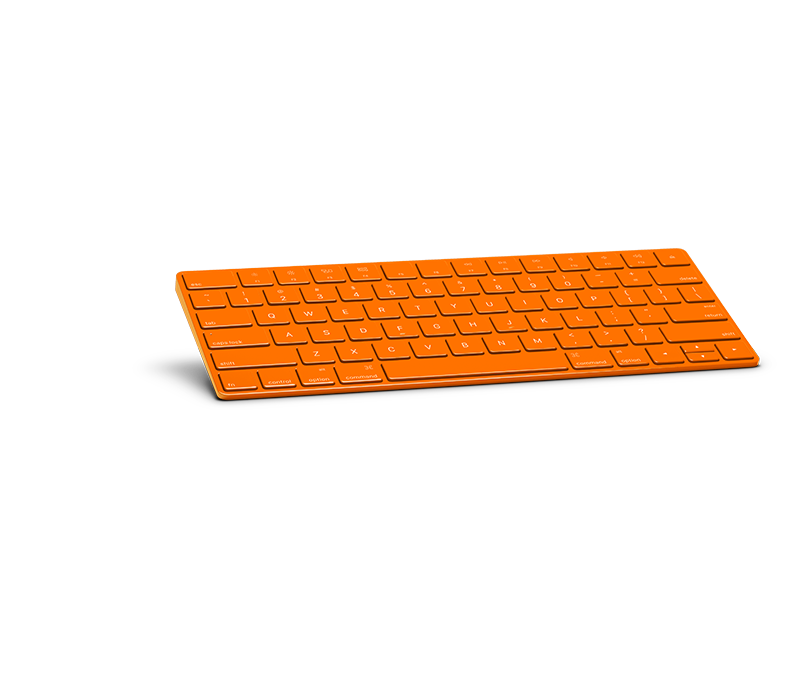 ColorWare Custom Magic Keyboard
U.S. English Keyboard Only
Lightning port
Bluetooth wireless
Built-in rechargeable battery
Multimedia keys with improved scissor mechanism