Controller design means everything to an avid gamer. It not only needs to look the part, but it needs to be comfortable for hours of gaming. The latest controller to create a buzz is Microsoft's Elite Wireless Controller because of all the custom options.
The Xbox® One Elite controller is not only heavier and more substantial; it's more comfortable with rubberized grips. It has three sets of thumbsticks varying in length and shape. It also has two d-pads, one is shaped like the original, and one is designed for cross-directional movements.
To top it off, there are four detachable paddles controlled by a free Xbox app designed specifically for the controller. This app allows you to program the back paddles, and remap any of the 14 digital inputs from the controller.
If you're going all out on the perfect custom Xbox One elite controller, you might as well give it the custom paint finish it deserves. ColorWare offers customization on nine parts and includes engraving. This controller is truly designed to perform while looking amazing in the process.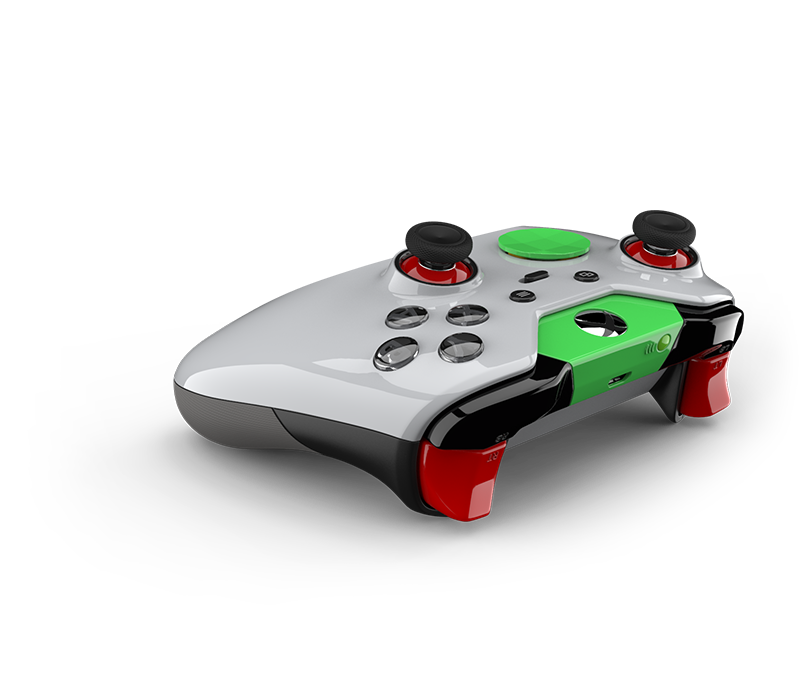 ColorWare Custom Xbox One Elite Wireless Controller
Offers button and remapping, thumbstick sensitivity curves, trigger min/max value
Designed for Xbox One and Windows 10
Includes carrying case, a set of 4 paddles, a set of 6 thumbsticks, 2 D-pads: faceted and standard, a USB cable, AA batteries and a quick set up guide and product manual
Fire faster with hair trigger locks
Achieve greater control with interchangeable paddles and rubberized diamond grip
Customize your experience further with an easy-to-use app
Comes in original packaging