The ultra lightweight Apple AirPods are fully wireless in-ear headphones that offer a reliable wireless connection, effortless pairing with Apple devices, high quality audio and good call quality. The included compact magnetic charging case quickly charges the buds giving them a 24 hour battery life. With their compact size and high convenience factor, AirPods win top of the class in the in-ear headphone department!
Spice up your AirPods with some color! Customize these awesome little headphones with your favorite color or pick a creation from the "Inspire Me" section. You can choose whether or not to have the charging case painted, you can even choose 2 different colors for each AirPod! Either way you'll have a unique pair!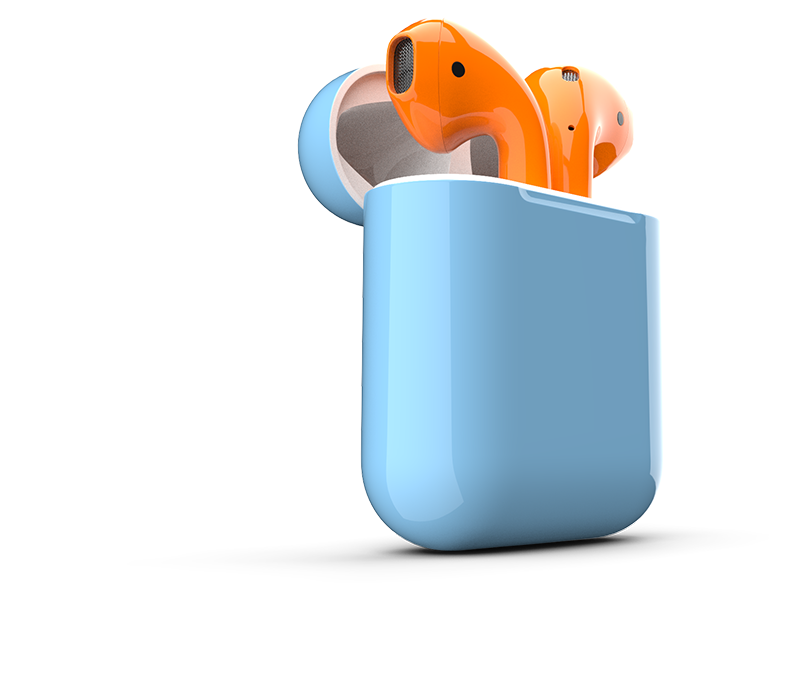 ColorWare Custom Apple AirPods
Automatically on, automatically connected
One-tap setup for all your Apple devices
Quick access to Siri with a double-tap
More than 24-hour battery life with Charging Case
Charges quickly in the case
Rich, high-quality audio and voice
Seamless switching between devices
CAUTION: The body's sweat and oils can range from neutral to moderately acidic. Sweat and oils that are more acidic may cause damage to the paint and finish of your ColorWare customized Apple AirPods over time.