PlayStation 4 Pro 128-bit Skin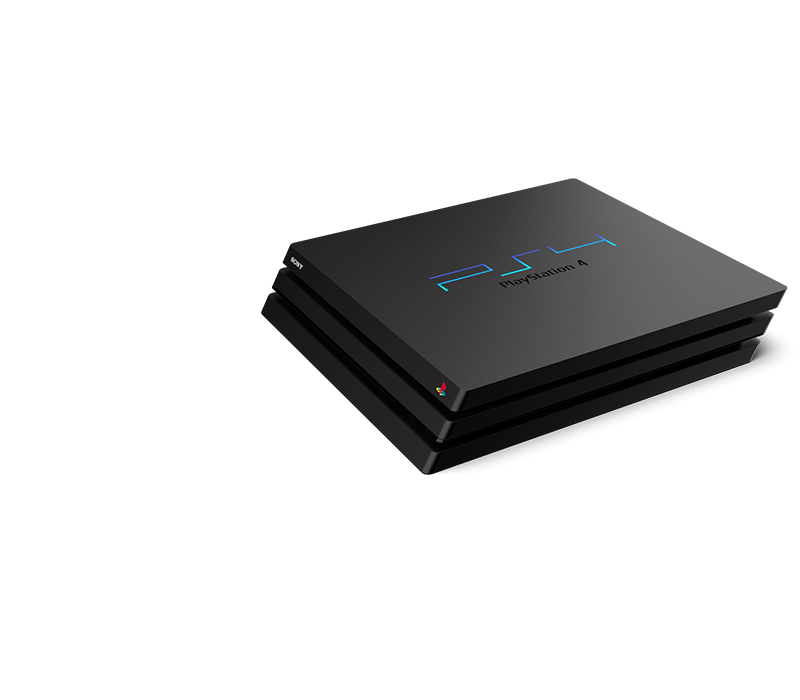 When the PlayStation 2 was announced in 1999, no one expected it to become the best-selling console of all time. The PlayStation 2 was equipped with a 128-bit Emotion Engine processor that enabled lightning-fast gameplay and impressive graphics power in its day. The PlayStation 2 included backwards compatibility, and bridged the gap between gaming and home theater.
ColorWare is now bridging the time gap with the release of our PlayStation 4 Pro 128-bit Limited Edition consoles. ColorWare will be offering a fully custom painted console and a skin only version. Both versions come with custom art that brings the Retro feel of this classic console back to life.
ColorWare Limited PlayStation 4 Pro 128-bit Skin
Authentic materials used in all skins