Apple MacBook Retro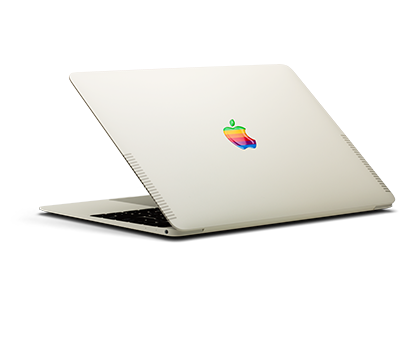 You wanted more Retro, so we're giving it to you. This time it's the 12" MacBook that's getting the Retro treatment.
What's the Retro look? It's inspired by the Apple IIe, but with the sleekness and power of the current 12" MacBook. The design is reminiscent of the 1980s. The putty color and faux vents add to the nostalgia without taking away any of the features of the current MacBook that you love.
Maybe Retro isn't your thing. Look at ColorWare's Gallery to see what other customers have created.
ColorWare Limited MacBook Retro
1.3GHz dual-core Intel Core m7, Turbo Boost up to 3.1GHz
8GB 1866MHz LPDDR3 SDRAM
512GB PCIe-based onboard flash storage
Intel HD Graphics 515