ColorWare Collection Xbox One Controller 24k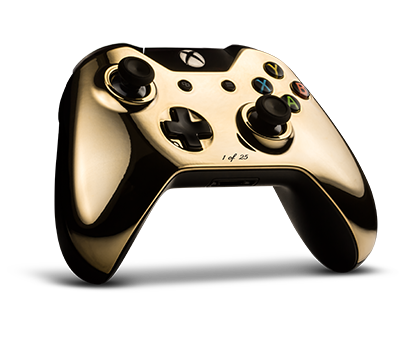 For the first time ever, ColorWare brings you the most desirable finishing technique on the market—24k Gold. Using this finish they created a 24k Gold plated Xbox One Controller.
The extraordinary new 24k Gold Xbox One controller undergoes a complex process to achieve a rich, glossy finish. This product looks amazing and has outstanding ergonomics. The controller is easier to grip, and the analog sticks are accurate with a textured grip for hours and hours of playing your favorite game.
ColorWare Wireless Xbox® One Controller 24k
Xbox One Controller in 24k Gold
Comes in original packaging
New wireless radio that enables faster data transfer to the console