>Beats PowerBeats Pro Painted
Share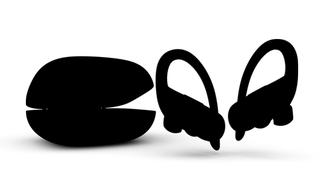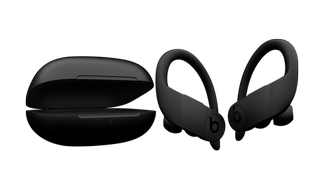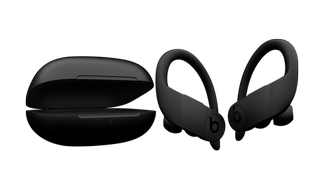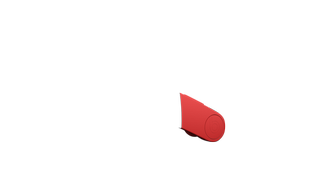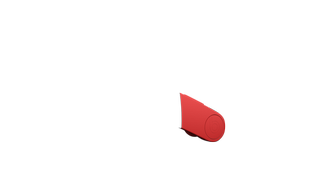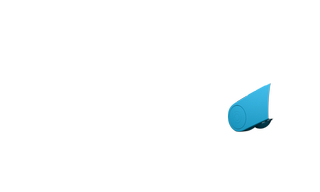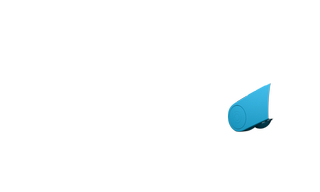 X

Social

Email Design

To Email:
From:

Message:

Link to Design:

<

+

Earbuds:

Black

other

$0

+

Left Earbud:

Formula Matte

matte

$0

+

Left Logo:

Paradise Matte

matte

$0

+

Right Earbud:

Paradise Matte

matte

$0

+

Right Logo:

Formula Matte

matte

$0

+

Case:

Original

other

$0

+

Engraving:

No Engraving

no-engraving

$0

Earbuds is only avalible when the

Trackpad

is painted

<

Earbuds

>

black

1 of 8

None

Premium

Expedition Series

Exotic

Blue Sting
Black Sting
Static
Ranger
Safari
Blur
Cloak
Hive
Tracer

Stone

Slate Stone
Marble Stone
White Marble Stone
Dark Slate Stone

Carbon Fiber

Forged Carbon
Black Carbon Fiber
White Carbon Fiber
Gold Carbon Fiber
Platinum Carbon Fiber

Metal

Silver Metal
Blue Metal
Gold Metal
Rust Metal
Mosaic Metal

Wood

Ebony Wood
Tamo Wood
Zebra Wood
Ash Wood
Black Wood
Burn

Leather

Dark Brown Leather
Light Brown Leather
Black Leather
White Leather
Red Leather

Lux

Disco Gloss
Mermaid Gloss
Pixie Gloss
Prom Gloss

Gloss

Carbon Black Gloss
Jet Black Gloss
Galaxy Gloss
Smoke White Gloss
Diamond Gloss
Midnight Gloss
Formula Gloss
Scorch Gloss
Vanilla Gloss
Fossil Gloss
Flirt Gloss
Crush Gloss
Caution Gloss
Prince Gloss
Razzle Gloss

Matte

Jet Black Matte
Smoke White Matte
Abyss Matte
Formula Matte
Caution Matte
Techno Matte
Plum Matte
Galaxy Matte
Titanium Matte
Tank Matte
Scorch Matte
Apple Original Matte

Fabric

Linen
Lunar
Shark
Onyx
Mocha
Driftwood
Almond
Maple
Biscuit
Malt
Desire
Scarlet
Canyon
Coral
Mesa
Spice
Carrot
Sunflower
Pineapple
Sprout
Cactus
Ivy
Lagoon
Mist
Splash
Atlantis
Ocean
Admiral
Twilight
Lavender
Eggplant
Plum
Bubble Gum
Luscious
Sassy

Solids

Cranberry Gloss
Cranberry Matte
Formula Gloss
Formula Matte
Crush Gloss
Crush Matte
Caution Gloss
Caution Matte
Billiard Gloss
Billiard Matte
Clover Gloss
Clover Matte
Caribbean Gloss
Caribbean Matte
Paradise Gloss
Paradise Matte
Abyss Gloss
Abyss Matte
Sky Gloss
Sky Matte
Concord Gloss
Concord Matte
Flirt Gloss
Flirt Matte
Cotton Candy Gloss
Cotton Candy Matte
Smoke White Gloss
Smoke White Matte
Fossil Gloss
Fossil Matte
Jet Black Gloss
Jet Black Matte

Metallics

Candy Apple Gloss
Candy Apple Matte
Zest Gloss
Zest Matte
Goldrush Gloss
Goldrush Matte
Star Dust Gloss
Star Dust Matte
Mint Gloss
Mint Matte
Midnight Gloss
Midnight Matte
Techno Gloss
Techno Matte
Indulge Gloss
Indulge Matte
Blush Gloss
Blush Matte
Glamour Gloss
Glamour Matte
Mystique Gloss
Mystique Matte
Cosmic Gloss
Cosmic Matte
Diamond Gloss
Diamond Matte
Steel Gloss
Steel Matte
Graphite Gloss
Graphite Matte
Carbon Black Gloss
Carbon Black Matte

Apple

Space Gray
Silver
Midnight Green
Gold

{first part} color can not match the color of the {second part}

Text Color

Select your Earbuds Style

 

Black

Black

 

Ivory

Ivory

2

... and your finish

This Color option does not have a finish choice. It's sheen will depend on the pattern and material.

X

Left Earbud is only avalible when the

Trackpad

is painted

<

Left Earbud

>

formula-matte

2 of 8

None

Premium

Expedition Series

Exotic

Blue Sting
Black Sting
Static
Ranger
Safari
Blur
Cloak
Hive
Tracer

Stone

Slate Stone
Marble Stone
White Marble Stone
Dark Slate Stone

Carbon Fiber

Forged Carbon
Black Carbon Fiber
White Carbon Fiber
Gold Carbon Fiber
Platinum Carbon Fiber

Metal

Silver Metal
Blue Metal
Gold Metal
Rust Metal
Mosaic Metal

Wood

Ebony Wood
Tamo Wood
Zebra Wood
Ash Wood
Black Wood
Burn

Leather

Dark Brown Leather
Light Brown Leather
Black Leather
White Leather
Red Leather

Lux

Disco Gloss
Mermaid Gloss
Pixie Gloss
Prom Gloss

Gloss

Carbon Black Gloss
Jet Black Gloss
Galaxy Gloss
Smoke White Gloss
Diamond Gloss
Midnight Gloss
Formula Gloss
Scorch Gloss
Vanilla Gloss
Fossil Gloss
Flirt Gloss
Crush Gloss
Caution Gloss
Prince Gloss
Razzle Gloss

Matte

Jet Black Matte
Smoke White Matte
Abyss Matte
Formula Matte
Caution Matte
Techno Matte
Plum Matte
Galaxy Matte
Titanium Matte
Tank Matte
Scorch Matte
Apple Original Matte

Fabric

Linen
Lunar
Shark
Onyx
Mocha
Driftwood
Almond
Maple
Biscuit
Malt
Desire
Scarlet
Canyon
Coral
Mesa
Spice
Carrot
Sunflower
Pineapple
Sprout
Cactus
Ivy
Lagoon
Mist
Splash
Atlantis
Ocean
Admiral
Twilight
Lavender
Eggplant
Plum
Bubble Gum
Luscious
Sassy

Solids

Cranberry Gloss
Cranberry Matte
Formula Gloss
Formula Matte
Crush Gloss
Crush Matte
Caution Gloss
Caution Matte
Billiard Gloss
Billiard Matte
Clover Gloss
Clover Matte
Caribbean Gloss
Caribbean Matte
Paradise Gloss
Paradise Matte
Abyss Gloss
Abyss Matte
Sky Gloss
Sky Matte
Concord Gloss
Concord Matte
Flirt Gloss
Flirt Matte
Cotton Candy Gloss
Cotton Candy Matte
Smoke White Gloss
Smoke White Matte
Fossil Gloss
Fossil Matte
Jet Black Gloss
Jet Black Matte

Metallics

Candy Apple Gloss
Candy Apple Matte
Zest Gloss
Zest Matte
Goldrush Gloss
Goldrush Matte
Star Dust Gloss
Star Dust Matte
Mint Gloss
Mint Matte
Midnight Gloss
Midnight Matte
Techno Gloss
Techno Matte
Indulge Gloss
Indulge Matte
Blush Gloss
Blush Matte
Glamour Gloss
Glamour Matte
Mystique Gloss
Mystique Matte
Cosmic Gloss
Cosmic Matte
Diamond Gloss
Diamond Matte
Steel Gloss
Steel Matte
Graphite Gloss
Graphite Matte
Carbon Black Gloss
Carbon Black Matte

Apple

Space Gray
Silver
Midnight Green
Gold

{first part} color can not match the color of the {second part}

Text Color

Above Options Are Real Images

Select your Left Earbud Style

2

... and your finish

This Color option does not have a finish choice. It's sheen will depend on the pattern and material.

X

Left Logo is only avalible when the

Trackpad

is painted

<

Left Logo

>

paradise-matte

3 of 8

None

Premium

Expedition Series

Exotic

Blue Sting
Black Sting
Static
Ranger
Safari
Blur
Cloak
Hive
Tracer

Stone

Slate Stone
Marble Stone
White Marble Stone
Dark Slate Stone

Carbon Fiber

Forged Carbon
Black Carbon Fiber
White Carbon Fiber
Gold Carbon Fiber
Platinum Carbon Fiber

Metal

Silver Metal
Blue Metal
Gold Metal
Rust Metal
Mosaic Metal

Wood

Ebony Wood
Tamo Wood
Zebra Wood
Ash Wood
Black Wood
Burn

Leather

Dark Brown Leather
Light Brown Leather
Black Leather
White Leather
Red Leather

Lux

Disco Gloss
Mermaid Gloss
Pixie Gloss
Prom Gloss

Gloss

Carbon Black Gloss
Jet Black Gloss
Galaxy Gloss
Smoke White Gloss
Diamond Gloss
Midnight Gloss
Formula Gloss
Scorch Gloss
Vanilla Gloss
Fossil Gloss
Flirt Gloss
Crush Gloss
Caution Gloss
Prince Gloss
Razzle Gloss

Matte

Jet Black Matte
Smoke White Matte
Abyss Matte
Formula Matte
Caution Matte
Techno Matte
Plum Matte
Galaxy Matte
Titanium Matte
Tank Matte
Scorch Matte
Apple Original Matte

Fabric

Linen
Lunar
Shark
Onyx
Mocha
Driftwood
Almond
Maple
Biscuit
Malt
Desire
Scarlet
Canyon
Coral
Mesa
Spice
Carrot
Sunflower
Pineapple
Sprout
Cactus
Ivy
Lagoon
Mist
Splash
Atlantis
Ocean
Admiral
Twilight
Lavender
Eggplant
Plum
Bubble Gum
Luscious
Sassy

Solids

Cranberry Gloss
Cranberry Matte
Formula Gloss
Formula Matte
Crush Gloss
Crush Matte
Caution Gloss
Caution Matte
Billiard Gloss
Billiard Matte
Clover Gloss
Clover Matte
Caribbean Gloss
Caribbean Matte
Paradise Gloss
Paradise Matte
Abyss Gloss
Abyss Matte
Sky Gloss
Sky Matte
Concord Gloss
Concord Matte
Flirt Gloss
Flirt Matte
Cotton Candy Gloss
Cotton Candy Matte
Smoke White Gloss
Smoke White Matte
Fossil Gloss
Fossil Matte
Jet Black Gloss
Jet Black Matte

Metallics

Candy Apple Gloss
Candy Apple Matte
Zest Gloss
Zest Matte
Goldrush Gloss
Goldrush Matte
Star Dust Gloss
Star Dust Matte
Mint Gloss
Mint Matte
Midnight Gloss
Midnight Matte
Techno Gloss
Techno Matte
Indulge Gloss
Indulge Matte
Blush Gloss
Blush Matte
Glamour Gloss
Glamour Matte
Mystique Gloss
Mystique Matte
Cosmic Gloss
Cosmic Matte
Diamond Gloss
Diamond Matte
Steel Gloss
Steel Matte
Graphite Gloss
Graphite Matte
Carbon Black Gloss
Carbon Black Matte

Apple

Space Gray
Silver
Midnight Green
Gold

{first part} color can not match the color of the {second part}

Text Color

Above Options Are Real Images

Select your Left Logo Style

2

... and your finish

This Color option does not have a finish choice. It's sheen will depend on the pattern and material.

X

Right Earbud is only avalible when the

Trackpad

is painted

<

Right Earbud

>

paradise-matte

4 of 8

None

Premium

Expedition Series

Exotic

Blue Sting
Black Sting
Static
Ranger
Safari
Blur
Cloak
Hive
Tracer

Stone

Slate Stone
Marble Stone
White Marble Stone
Dark Slate Stone

Carbon Fiber

Forged Carbon
Black Carbon Fiber
White Carbon Fiber
Gold Carbon Fiber
Platinum Carbon Fiber

Metal

Silver Metal
Blue Metal
Gold Metal
Rust Metal
Mosaic Metal

Wood

Ebony Wood
Tamo Wood
Zebra Wood
Ash Wood
Black Wood
Burn

Leather

Dark Brown Leather
Light Brown Leather
Black Leather
White Leather
Red Leather

Lux

Disco Gloss
Mermaid Gloss
Pixie Gloss
Prom Gloss

Gloss

Carbon Black Gloss
Jet Black Gloss
Galaxy Gloss
Smoke White Gloss
Diamond Gloss
Midnight Gloss
Formula Gloss
Scorch Gloss
Vanilla Gloss
Fossil Gloss
Flirt Gloss
Crush Gloss
Caution Gloss
Prince Gloss
Razzle Gloss

Matte

Jet Black Matte
Smoke White Matte
Abyss Matte
Formula Matte
Caution Matte
Techno Matte
Plum Matte
Galaxy Matte
Titanium Matte
Tank Matte
Scorch Matte
Apple Original Matte

Fabric

Linen
Lunar
Shark
Onyx
Mocha
Driftwood
Almond
Maple
Biscuit
Malt
Desire
Scarlet
Canyon
Coral
Mesa
Spice
Carrot
Sunflower
Pineapple
Sprout
Cactus
Ivy
Lagoon
Mist
Splash
Atlantis
Ocean
Admiral
Twilight
Lavender
Eggplant
Plum
Bubble Gum
Luscious
Sassy

Solids

Cranberry Gloss
Cranberry Matte
Formula Gloss
Formula Matte
Crush Gloss
Crush Matte
Caution Gloss
Caution Matte
Billiard Gloss
Billiard Matte
Clover Gloss
Clover Matte
Caribbean Gloss
Caribbean Matte
Paradise Gloss
Paradise Matte
Abyss Gloss
Abyss Matte
Sky Gloss
Sky Matte
Concord Gloss
Concord Matte
Flirt Gloss
Flirt Matte
Cotton Candy Gloss
Cotton Candy Matte
Smoke White Gloss
Smoke White Matte
Fossil Gloss
Fossil Matte
Jet Black Gloss
Jet Black Matte

Metallics

Candy Apple Gloss
Candy Apple Matte
Zest Gloss
Zest Matte
Goldrush Gloss
Goldrush Matte
Star Dust Gloss
Star Dust Matte
Mint Gloss
Mint Matte
Midnight Gloss
Midnight Matte
Techno Gloss
Techno Matte
Indulge Gloss
Indulge Matte
Blush Gloss
Blush Matte
Glamour Gloss
Glamour Matte
Mystique Gloss
Mystique Matte
Cosmic Gloss
Cosmic Matte
Diamond Gloss
Diamond Matte
Steel Gloss
Steel Matte
Graphite Gloss
Graphite Matte
Carbon Black Gloss
Carbon Black Matte

Apple

Space Gray
Silver
Midnight Green
Gold

{first part} color can not match the color of the {second part}

Text Color

Above Options Are Real Images

Select your Right Earbud Style

2

... and your finish

This Color option does not have a finish choice. It's sheen will depend on the pattern and material.

X

Right Logo is only avalible when the

Trackpad

is painted

<

Right Logo

>

formula-matte

5 of 8

None

Premium

Expedition Series

Exotic

Blue Sting
Black Sting
Static
Ranger
Safari
Blur
Cloak
Hive
Tracer

Stone

Slate Stone
Marble Stone
White Marble Stone
Dark Slate Stone

Carbon Fiber

Forged Carbon
Black Carbon Fiber
White Carbon Fiber
Gold Carbon Fiber
Platinum Carbon Fiber

Metal

Silver Metal
Blue Metal
Gold Metal
Rust Metal
Mosaic Metal

Wood

Ebony Wood
Tamo Wood
Zebra Wood
Ash Wood
Black Wood
Burn

Leather

Dark Brown Leather
Light Brown Leather
Black Leather
White Leather
Red Leather

Lux

Disco Gloss
Mermaid Gloss
Pixie Gloss
Prom Gloss

Gloss

Carbon Black Gloss
Jet Black Gloss
Galaxy Gloss
Smoke White Gloss
Diamond Gloss
Midnight Gloss
Formula Gloss
Scorch Gloss
Vanilla Gloss
Fossil Gloss
Flirt Gloss
Crush Gloss
Caution Gloss
Prince Gloss
Razzle Gloss

Matte

Jet Black Matte
Smoke White Matte
Abyss Matte
Formula Matte
Caution Matte
Techno Matte
Plum Matte
Galaxy Matte
Titanium Matte
Tank Matte
Scorch Matte
Apple Original Matte

Fabric

Linen
Lunar
Shark
Onyx
Mocha
Driftwood
Almond
Maple
Biscuit
Malt
Desire
Scarlet
Canyon
Coral
Mesa
Spice
Carrot
Sunflower
Pineapple
Sprout
Cactus
Ivy
Lagoon
Mist
Splash
Atlantis
Ocean
Admiral
Twilight
Lavender
Eggplant
Plum
Bubble Gum
Luscious
Sassy

Solids

Cranberry Gloss
Cranberry Matte
Formula Gloss
Formula Matte
Crush Gloss
Crush Matte
Caution Gloss
Caution Matte
Billiard Gloss
Billiard Matte
Clover Gloss
Clover Matte
Caribbean Gloss
Caribbean Matte
Paradise Gloss
Paradise Matte
Abyss Gloss
Abyss Matte
Sky Gloss
Sky Matte
Concord Gloss
Concord Matte
Flirt Gloss
Flirt Matte
Cotton Candy Gloss
Cotton Candy Matte
Smoke White Gloss
Smoke White Matte
Fossil Gloss
Fossil Matte
Jet Black Gloss
Jet Black Matte

Metallics

Candy Apple Gloss
Candy Apple Matte
Zest Gloss
Zest Matte
Goldrush Gloss
Goldrush Matte
Star Dust Gloss
Star Dust Matte
Mint Gloss
Mint Matte
Midnight Gloss
Midnight Matte
Techno Gloss
Techno Matte
Indulge Gloss
Indulge Matte
Blush Gloss
Blush Matte
Glamour Gloss
Glamour Matte
Mystique Gloss
Mystique Matte
Cosmic Gloss
Cosmic Matte
Diamond Gloss
Diamond Matte
Steel Gloss
Steel Matte
Graphite Gloss
Graphite Matte
Carbon Black Gloss
Carbon Black Matte

Apple

Space Gray
Silver
Midnight Green
Gold

{first part} color can not match the color of the {second part}

Text Color

Above Options Are Real Images

Select your Right Logo Style

2

... and your finish

This Color option does not have a finish choice. It's sheen will depend on the pattern and material.

X

Case is only avalible when the

Trackpad

is painted

<

Case

>

original

6 of 8

None

Premium

Expedition Series

Exotic

Blue Sting
Black Sting
Static
Ranger
Safari
Blur
Cloak
Hive
Tracer

Stone

Slate Stone
Marble Stone
White Marble Stone
Dark Slate Stone

Carbon Fiber

Forged Carbon
Black Carbon Fiber
White Carbon Fiber
Gold Carbon Fiber
Platinum Carbon Fiber

Metal

Silver Metal
Blue Metal
Gold Metal
Rust Metal
Mosaic Metal

Wood

Ebony Wood
Tamo Wood
Zebra Wood
Ash Wood
Black Wood
Burn

Leather

Dark Brown Leather
Light Brown Leather
Black Leather
White Leather
Red Leather

Lux

Disco Gloss
Mermaid Gloss
Pixie Gloss
Prom Gloss

Gloss

Carbon Black Gloss
Jet Black Gloss
Galaxy Gloss
Smoke White Gloss
Diamond Gloss
Midnight Gloss
Formula Gloss
Scorch Gloss
Vanilla Gloss
Fossil Gloss
Flirt Gloss
Crush Gloss
Caution Gloss
Prince Gloss
Razzle Gloss

Matte

Jet Black Matte
Smoke White Matte
Abyss Matte
Formula Matte
Caution Matte
Techno Matte
Plum Matte
Galaxy Matte
Titanium Matte
Tank Matte
Scorch Matte
Apple Original Matte

Fabric

Linen
Lunar
Shark
Onyx
Mocha
Driftwood
Almond
Maple
Biscuit
Malt
Desire
Scarlet
Canyon
Coral
Mesa
Spice
Carrot
Sunflower
Pineapple
Sprout
Cactus
Ivy
Lagoon
Mist
Splash
Atlantis
Ocean
Admiral
Twilight
Lavender
Eggplant
Plum
Bubble Gum
Luscious
Sassy

Solids

Cranberry Gloss
Cranberry Matte
Formula Gloss
Formula Matte
Crush Gloss
Crush Matte
Caution Gloss
Caution Matte
Billiard Gloss
Billiard Matte
Clover Gloss
Clover Matte
Caribbean Gloss
Caribbean Matte
Paradise Gloss
Paradise Matte
Abyss Gloss
Abyss Matte
Sky Gloss
Sky Matte
Concord Gloss
Concord Matte
Flirt Gloss
Flirt Matte
Cotton Candy Gloss
Cotton Candy Matte
Smoke White Gloss
Smoke White Matte
Fossil Gloss
Fossil Matte
Jet Black Gloss
Jet Black Matte

Metallics

Candy Apple Gloss
Candy Apple Matte
Zest Gloss
Zest Matte
Goldrush Gloss
Goldrush Matte
Star Dust Gloss
Star Dust Matte
Mint Gloss
Mint Matte
Midnight Gloss
Midnight Matte
Techno Gloss
Techno Matte
Indulge Gloss
Indulge Matte
Blush Gloss
Blush Matte
Glamour Gloss
Glamour Matte
Mystique Gloss
Mystique Matte
Cosmic Gloss
Cosmic Matte
Diamond Gloss
Diamond Matte
Steel Gloss
Steel Matte
Graphite Gloss
Graphite Matte
Carbon Black Gloss
Carbon Black Matte

Apple

Space Gray
Silver
Midnight Green
Gold

{first part} color can not match the color of the {second part}

Text Color

Above Options Are Real Images

Select your Case Style

 

Original

Original - $0

2

... and your finish

This Color option does not have a finish choice. It's sheen will depend on the pattern and material.

X

Engraving is only avalible when the

Trackpad

is painted

<

Engraving

>

no-engraving

7 of 8

None

Premium

Expedition Series

Exotic

Blue Sting
Black Sting
Static
Ranger
Safari
Blur
Cloak
Hive
Tracer

Stone

Slate Stone
Marble Stone
White Marble Stone
Dark Slate Stone

Carbon Fiber

Forged Carbon
Black Carbon Fiber
White Carbon Fiber
Gold Carbon Fiber
Platinum Carbon Fiber

Metal

Silver Metal
Blue Metal
Gold Metal
Rust Metal
Mosaic Metal

Wood

Ebony Wood
Tamo Wood
Zebra Wood
Ash Wood
Black Wood
Burn

Leather

Dark Brown Leather
Light Brown Leather
Black Leather
White Leather
Red Leather

Lux

Disco Gloss
Mermaid Gloss
Pixie Gloss
Prom Gloss

Gloss

Carbon Black Gloss
Jet Black Gloss
Galaxy Gloss
Smoke White Gloss
Diamond Gloss
Midnight Gloss
Formula Gloss
Scorch Gloss
Vanilla Gloss
Fossil Gloss
Flirt Gloss
Crush Gloss
Caution Gloss
Prince Gloss
Razzle Gloss

Matte

Jet Black Matte
Smoke White Matte
Abyss Matte
Formula Matte
Caution Matte
Techno Matte
Plum Matte
Galaxy Matte
Titanium Matte
Tank Matte
Scorch Matte
Apple Original Matte

Fabric

Linen
Lunar
Shark
Onyx
Mocha
Driftwood
Almond
Maple
Biscuit
Malt
Desire
Scarlet
Canyon
Coral
Mesa
Spice
Carrot
Sunflower
Pineapple
Sprout
Cactus
Ivy
Lagoon
Mist
Splash
Atlantis
Ocean
Admiral
Twilight
Lavender
Eggplant
Plum
Bubble Gum
Luscious
Sassy

Solids

Cranberry Gloss
Cranberry Matte
Formula Gloss
Formula Matte
Crush Gloss
Crush Matte
Caution Gloss
Caution Matte
Billiard Gloss
Billiard Matte
Clover Gloss
Clover Matte
Caribbean Gloss
Caribbean Matte
Paradise Gloss
Paradise Matte
Abyss Gloss
Abyss Matte
Sky Gloss
Sky Matte
Concord Gloss
Concord Matte
Flirt Gloss
Flirt Matte
Cotton Candy Gloss
Cotton Candy Matte
Smoke White Gloss
Smoke White Matte
Fossil Gloss
Fossil Matte
Jet Black Gloss
Jet Black Matte

Metallics

Candy Apple Gloss
Candy Apple Matte
Zest Gloss
Zest Matte
Goldrush Gloss
Goldrush Matte
Star Dust Gloss
Star Dust Matte
Mint Gloss
Mint Matte
Midnight Gloss
Midnight Matte
Techno Gloss
Techno Matte
Indulge Gloss
Indulge Matte
Blush Gloss
Blush Matte
Glamour Gloss
Glamour Matte
Mystique Gloss
Mystique Matte
Cosmic Gloss
Cosmic Matte
Diamond Gloss
Diamond Matte
Steel Gloss
Steel Matte
Graphite Gloss
Graphite Matte
Carbon Black Gloss
Carbon Black Matte

Apple

Space Gray
Silver
Midnight Green
Gold

{first part} color can not match the color of the {second part}

Text Color

Select your Engraving Style

2

... and your engraving

7 of 8

2

... and your finish

This Color option does not have a finish choice. It's sheen will depend on the pattern and material.

X

Engraving Text is only avalible when the

Trackpad

is painted

<

Engraving Text

>

engraving

8 of 8

None

Premium

Expedition Series

Exotic

Blue Sting
Black Sting
Static
Ranger
Safari
Blur
Cloak
Hive
Tracer

Stone

Slate Stone
Marble Stone
White Marble Stone
Dark Slate Stone

Carbon Fiber

Forged Carbon
Black Carbon Fiber
White Carbon Fiber
Gold Carbon Fiber
Platinum Carbon Fiber

Metal

Silver Metal
Blue Metal
Gold Metal
Rust Metal
Mosaic Metal

Wood

Ebony Wood
Tamo Wood
Zebra Wood
Ash Wood
Black Wood
Burn

Leather

Dark Brown Leather
Light Brown Leather
Black Leather
White Leather
Red Leather

Lux

Disco Gloss
Mermaid Gloss
Pixie Gloss
Prom Gloss

Gloss

Carbon Black Gloss
Jet Black Gloss
Galaxy Gloss
Smoke White Gloss
Diamond Gloss
Midnight Gloss
Formula Gloss
Scorch Gloss
Vanilla Gloss
Fossil Gloss
Flirt Gloss
Crush Gloss
Caution Gloss
Prince Gloss
Razzle Gloss

Matte

Jet Black Matte
Smoke White Matte
Abyss Matte
Formula Matte
Caution Matte
Techno Matte
Plum Matte
Galaxy Matte
Titanium Matte
Tank Matte
Scorch Matte
Apple Original Matte

Fabric

Linen
Lunar
Shark
Onyx
Mocha
Driftwood
Almond
Maple
Biscuit
Malt
Desire
Scarlet
Canyon
Coral
Mesa
Spice
Carrot
Sunflower
Pineapple
Sprout
Cactus
Ivy
Lagoon
Mist
Splash
Atlantis
Ocean
Admiral
Twilight
Lavender
Eggplant
Plum
Bubble Gum
Luscious
Sassy

Solids

Cranberry Gloss
Cranberry Matte
Formula Gloss
Formula Matte
Crush Gloss
Crush Matte
Caution Gloss
Caution Matte
Billiard Gloss
Billiard Matte
Clover Gloss
Clover Matte
Caribbean Gloss
Caribbean Matte
Paradise Gloss
Paradise Matte
Abyss Gloss
Abyss Matte
Sky Gloss
Sky Matte
Concord Gloss
Concord Matte
Flirt Gloss
Flirt Matte
Cotton Candy Gloss
Cotton Candy Matte
Smoke White Gloss
Smoke White Matte
Fossil Gloss
Fossil Matte
Jet Black Gloss
Jet Black Matte

Metallics

Candy Apple Gloss
Candy Apple Matte
Zest Gloss
Zest Matte
Goldrush Gloss
Goldrush Matte
Star Dust Gloss
Star Dust Matte
Mint Gloss
Mint Matte
Midnight Gloss
Midnight Matte
Techno Gloss
Techno Matte
Indulge Gloss
Indulge Matte
Blush Gloss
Blush Matte
Glamour Gloss
Glamour Matte
Mystique Gloss
Mystique Matte
Cosmic Gloss
Cosmic Matte
Diamond Gloss
Diamond Matte
Steel Gloss
Steel Matte
Graphite Gloss
Graphite Matte
Carbon Black Gloss
Carbon Black Matte

Apple

Space Gray
Silver
Midnight Green
Gold

{first part} color can not match the color of the {second part}

Text Color

Select your Engraving Text Style

engraving

2

... and your finish

This Color option does not have a finish choice. It's sheen will depend on the pattern and material.

X

black

leather not avalible

Please Select a Skin First

Ships in about 2 weeks

Upgrade Warranty

30-Day Full Warranty

(Add $0)

1 Year parts and labor warranty
Design
Share
Info
Gallery

Please Select a Skin First

Add to

Cart

 

$0

Ships in about 2 weeks
Your listening experience is now better than ever. The new Beats PowerBeats Pro maintain great performance while going completely wireless. Now it's time to customize your Beats wireless earphones with ColorWare's exclusive custom paint finish.
No more wires means nothing can hold back your workout. So why limit yourself to just a handful of color options? With the ColorWare Design Studio you can take as much or as little time as you like creating the ultimate pair of PowerBeats.
PowerBeats deliver unparalleled pro sound with Apple's powerful new H1 chip. If you're running low on power, you can quick charge in just 5 minutes for an hour and a half of playback. The PowerBeats also give you ultimate control of your experience with easy to use controls.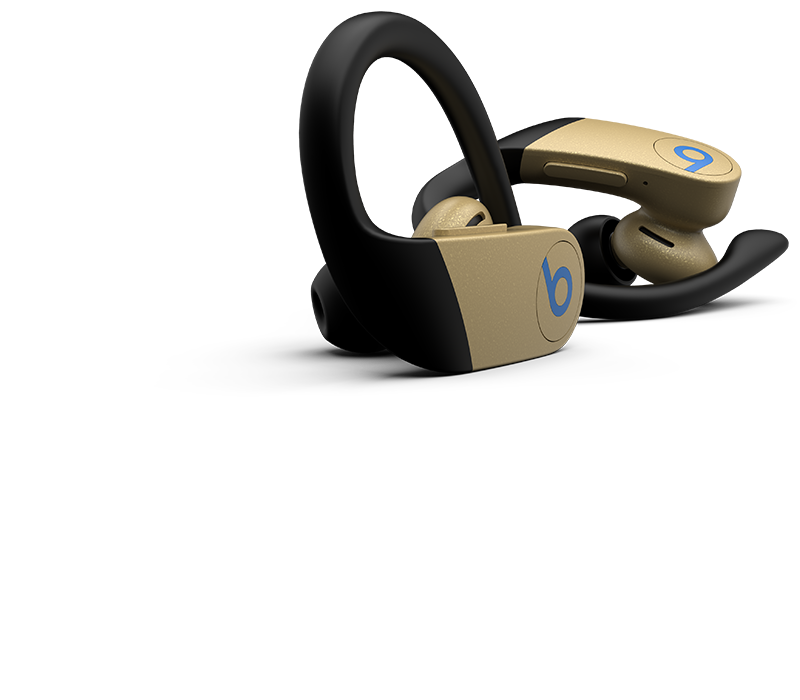 Beats PowerBeats Pro
Pro Wireless sound
Apple H1 Chip
Sweat and water resistant
CAUTION: The body's sweat and oils can range from neutral to moderately acidic. Sweat and oils that are more acidic may cause damage to the paint and finish of your ColorWare customized PowerBeats Pro over time.