company
How can ColorWare Help you?
Please refer to your receipt for an estimated shipping time.
Inquiring about the status of your existing order? Please email status@colorware.com.

Currently we do not plan on bringing the "Send In Mine​" option back on our website.
Currently there are not any products that have the "Send In Mine​" option available.

All products that we offer are listed on our website.
If there is a specific product you would like to request, please email requests@colorware.com.

If you wish to change a color on your order you have

24 hours​

to do so after placing the order.
Skin orders will have

2 hours​

to make adjustments to their order.
Weekend orders? No worries, we can make adjustments to your order on Monday as long as you notify us.
To make a change to your order, please email modify@colorware.com.
Contact ColorWare
ColorWare

2050 W 4th st

Winona, MN 55987
Timeline

2000

ColorWare was founded
Co-developed gaming consoles and PC's with AlienWare

2001

Expanded operations in Miami, Florida with AlienWare

2002

Launched website for online retail

2003

Returned to Minnesota, launched their first Apple products: iPod, iBook, PowerBook
The T.V. show, Screen Saver Launch, reviewed custom gaming consoles

2004

First Corporate Branding project with Jaguar featured an iPod

2005

First "Color Week" - ColorWare offers 25 colors
First Blackberry phone offered

2006

First retail agreement with Target.com
Retail agreement with Sam Goody
First iPhone offered

2007

First design studio introduced
ColorWare executives interview on National Television
Noted in Inc. 500's list of fastest growing, privately held companies

2008

Second "Color Week" - added 6 colors
Launched the Stealth iPhone
Added 19 new products
Added digital art application
Added a machine shop

2009

Created first limited edition Stealth MacBook Pro
Third "Color Week" - 11 colors added
Launched Beats by Dr. Dre headphones
Doctors Without Borders auction: Custom Beatles rock band console

2010

Added HDTV, Segways and Dyson Air Multipliers
Launched ColorWare custom Grip for iPad

2011

Launched ColorWare custom Wedge
Added a Soft Goods category
Partnered with SOL REPUBLIC and Sennheiser
Offered Limited Edition Chrome Beats by Dre
Obtained the rights to ColorWare.com

2012

Expanded and quadrupled the size of their facility
Added a clean room for art application
Offered Special Edition Illusion Beats by Dr. Dre

2013

Launched two limited edition products including the KitchenAid mixer and Shred Beats Pro headphones
Expanded facility and built a state of the art machine shop
Fourth "ColorWeek" - 12 colors added
Partnered with Sennheiser
Updated website
ColorWare brought back the "Send In" option

2014

Launched the Now in Color Blog
Added laser engraving to products
Launched ColorWare Limited Sennheiser HD 800 G
Launched ColorWare Limited MacBook Air Retro
Partnership with Bose; launched Bose QC 25 headphones

2015

Launched ColorWare Limited 24k Gold Controllers
Launched ColorWare Limited Sennheiser HD800 C
Introduced patterns for the iPhone
Launched ColorWare Limited iPhone 6s and iPhone 6s Plus Retro
more
less
Our History

The idea of creating custom-made, on-demand electronic devices was developed in 1998 by CEO Justin Cisewski. With the help of his family members, the process of customizing different consumer electronics was perfected, and in 2000, ColorWare was founded.
From their humble beginnings, the Cisewski family began testing different paint finishes on computers and cellphones, while working out of a small warehouse. They focused all their attention on a few select products so they could perfect each step, from disassembly to painting and reassembly. Because the business was based on high quality customization standards, customers knew they could trust ColorWare and the business began to grow exponentially.
In 2000, ColorWare contacted Alienware and began painting gaming consoles and PC's for them. Before long the Minnesota-based company moved to Miami, Florida to work with Alienware. The partnership lasted about two years before the Cisewski family decided to take their business back home to Minnesota. The Cisewski's believed wholeheartedly in their business and they wanted to be free to experiment with other product offerings, paint coatings, and art applications.
In Minnesota, ColorWare began to add new products, new colors, and new departments to their company. They landed prominent retail promotions with Target and Sam Goody. Soon, ColorWare was a recognized name; checking in at number 108 on the list for fastest growing companies in Inc. 500.
In 2008, a machine shop was added to the business. The machine shop created fixtures to support the customization process. And later, ColorWare began creating original custom products including, the Grip for iPad, and the Wedge, a stand for tablet PC's.
In 2012, ColorWare quadrupled the size of their state-of-the-art paint facility. A clean room was also constructed to provide up-to-date art application processes. Currently, ColorWare provides colorization for more than 30 products and continues to build a ColorWare custom line of products uniquely their own.
more
less
Inc. 500

ColorWare was featured as number 108 on the Inc. 500 list of fastest growing privately held companies in the fall of 2007.

Hello, and welcome to ColorWare's new blog—Now In Color. ColorWare is a tech-savvy, fashion-minded brand that offers a unique customization service on a variety of tech products. Because of our intriguing art application processes, high quality photographs and videos, as well as our unique products and services, we designed Now In Color with more stimulating content. We have a dedicated team with diverse backgrounds to bring you credible and insightful information. Now In Color includes a comprehensive range of culturally relevant content such as tech, art, design, automobiles, sports, fashion and travel.
RSS Feed

Notable Clients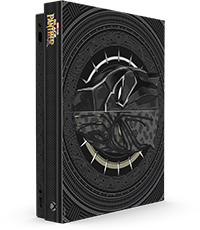 ColorWare has had the pleasure of building partnerships and branding products for some of the most distinguished companies in the world.
SOL Republic
Sennheiser
Beats by Dre
Microsoft
Vitamin Water
Nike
Jaguar
Porsche
J. Crew
Bamford & Sons
Lacoste
Yahoo
National Geographic
Mountain Dew
MTV
IBM
Warner Bros
Peterbilt
W Hotels
Hyatt Hotels
Skull Candy
Colette
Reach Air Medical
WordPress
EA Sports
Charlotte Bobcats
Red Bull
Ping
Roc Nation
Square Enix
X2 Coating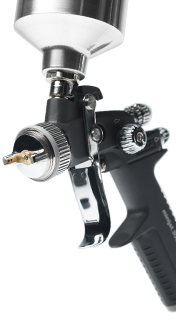 The X2 coating is the final step in our proprietary coatings process. It is a layer of clear coat, or urethane that protects the product from the environment. This coating is much like the finish on an automobile, impervious to minor scratches, water, and UV rays from the sun.
To achieve this highly durable finish, the X2 coating is applied similarly to the primer and base coat process. The urethane is hand sprayed in a controlled environment providing healthy, clean air with a full downdraft ventilation system in each booth. The clear coat, like the paint, is cured before assembly.
Press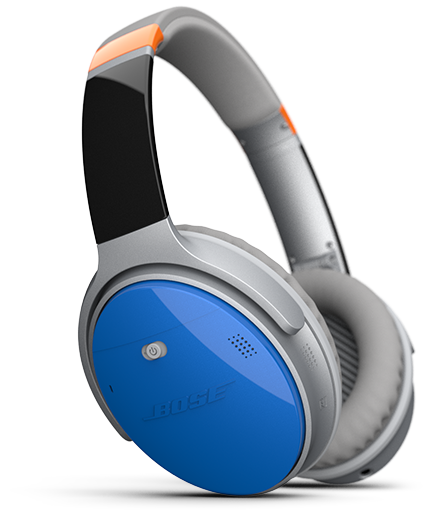 Press Request Form
ColorWare has been featured in a variety of magazines. If you would like more information about featuring a ColorWare product in your magazine, please fill out our Press Request Form.
Winter 2014

The Planner

Apple Wireless Keyboard

November/December 2012

Newthink

Leica D-Lux 5 Camera

November/December 2012

Season's Tweetings

Apple Wireless Keyboard
more
less
Privacy Policy

ColorWare, Inc. Website Privacy Statement
This document was last updated on May 05, 2020.
1. ACKNOWLEDGEMENT AND ACCEPTANCE OF TERMS
Protecting the privacy and security of information provided by our customers and all users of this website is very important to ColorWare, Inc. ("ColorWare," "we," or "us"). This Privacy Notice is intended to help you ("you" or "User") better understand the policies and practices we use regarding the collection of information on our website, www.colorware.com, and our web-based services (the "Website"). By using any of the services offered through the Website, you are agreeing to the terms of the Privacy Notice and, as applicable, ColorWare's Terms and Conditions.
We reserve the right to change this Privacy Notice from time to time. If any material changes are made to this Privacy Notice, we will revise the "last modified" date noted above to reflect the date such changes take effect. By continuing to use the Website after we post any such changes, you accept the Privacy Notice as modified. We advise you to review the Privacy Notice periodically so that you are up to date on the most current policies and practices in effect with respect to the Website.
2. CHILDREN'S PRIVACY
The Website is not directed at and should not be used by children under the age of 13, or the equivalent minimum age in the relevant jurisdiction. We do not knowingly collect information from children under 13 years of age, or equivalent minimum age in the relevant jurisdiction. If you are under 13 years of age, or the equivalent minimum age in the relevant jurisdiction, you should not use the Website and under no circumstances should you send information about yourself through the Website. If we discover that a child under the age of 13, or the equivalent minimum age in the relevant jurisdiction, has provided personally identifiable information through the Website, we will immediately and completely delete that child's personally identifiable information from our servers. By using this Website, you represent that you are at least the age of 13, or the equivalent minimum age in your state, province, or other locality.
3. INFORMATION FROM USERS
a. Information collected from users
When you create an account, we collect your name, address, email address, and phone number. We use this information to provide you with our services, including contacting you, shipping purchased products to you, and providing you with advertising and marketing. We may also use this information to confirm compliance with legal and regulatory requirements.
When you purchase a product and/or service, we also collect payment information, including payment card numbers, expiration dates, and security codes.
We collect data relating to your use of the Website, including how and when you access the Website. This includes information relating to the device used to access the Website, your Internet browser, the state or country from which you accessed the Website, your internet service provider, your IP address, your device's operating system, access times, referring website addresses, and your navigation on our website. This information helps us improve our services. We also use this information to provide you with advertising or marketing.
We collect the information outlined above when you purchase our products and/or services, when you browse the Website, and/or when you otherwise provide us with the information.
b. Sharing information with third parties
We do not sell, in exchange for financial or other valuable consideration, any personal information we collect through the Website.
When you use the Website to purchase a product, we share relevant information with third-party shipping providers to ensure proper delivery of the product. Such providers will only receive as much information as necessary to deliver the products you have ordered.
We may also share your information with third parties in the following circumstances: (1) to address illegal or fraudulent activities, situations that put the physical safety of any person at risk, or violations of our Terms of Service; or (2) to respond to legal requirements, court orders, subpoenas, warrants, or other requests by government and/or law enforcement authorities.
We may also share information with any third party company that acquires our business, whether through merger, acquisition, reorganization, or other similar transaction or proceeding. If this happens, we will post a notice on our home page.
We will always ask for your consent before sharing your information with third parties for purposes other than those described above.
We do not disclose, sell, or otherwise provide information to third parties for the marketing of their own products or services.
5. LINKS TO OTHER SITES
The Website may include links to other websites whose privacy policies and practices may differ from those of ColorWare. If you submit personal information to any of those sites, your information is governed by their privacy policies and/or privacy notices. We are not responsible for the privacy practices of other websites and encourage you to read their privacy policies, statements, and/or notices.
Once you leave the Website or are redirected to a third-party website or application, you are no longer governed by this Privacy Notice.
6. COOKIES AND TRACKING TECHNOLOGIES
A cookie is a small file that is sent to your browser from a website and stored on your device. We send a unique cookie to each device that accesses the Website.
We use cookies to recognize your device and personalize your experience with our website.
We may also use technologies such as web beacons and other automated tracking technologies on the Website to optimize the Website and improve our services.
7. RETENTION OF INFORMATION
Though we may store and process information collected by means of the Website, personal information collected by us belongs solely to the user from whom such personal information was collected and we make no claim of ownership of any such information in any way.
Unless you request otherwise, we retain information you provide to us throughout your relationship with ColorWare. Should you choose to terminate your account with ColorWare, we may retain an archived copy of your information for legitimate business purposes, including to defend against legal claims, to perform audits, and to comply with legal and regulatory requirements.
We may also retain de-personalized or anonymized data relating to your use of the Website in order to improve our services.
8. SECURITY OF INFORMATION
ColorWare follows industry standards relating to information security to safeguard all sensitive information, such as financial information, personal information, intellectual property, and the like.
Remember that no method of transmission over the Internet or storage of data by electronic means is entirely without risk. We thus cannot guarantee the absolute security of all information provided to us.
9. ACCESS TO YOUR PERSONAL INFORMATION
We understand that you have rights over your personal information and take reasonable steps to allow you to access, amend, delete, transfer, or restrict our use of your personal information. If you are unable to make desired changes to your information or have questions about data collected by us, whether through the Website or otherwise, please contact us at sales@colorware.com or at our address at:
ColorWare 2050 W 4th St.
Winona, MN 55987
Understand that deletion or limitations on our use of your information may impact the functionality of our services.
9. CONTACT INFORMATION
If you have questions regarding this Privacy Notice or our collection, use, or retention of your information, please contact us at sales@colorware.com.
more
less
Terms of Service

OVERVIEW
This website is operated by ColorWare. Throughout the site, the terms "we", "us" and "our" refer to ColorWare. ColorWare offers this website, including all information, tools and services available from this site to you, the user, conditioned upon your acceptance of all terms, conditions, policies and notices stated here.
By visiting our site and/ or purchasing something from us, you engage in our "Service" and agree to be bound by the following terms and conditions ("Terms of Service", "Terms"), including those additional terms and conditions and policies referenced herein and/or available by hyperlink. These Terms of Service apply to all users of the site, including without limitation users who are browsers, vendors, customers, merchants, and/ or contributors of content.
Please read these Terms of Service carefully before accessing or using our website. By accessing or using any part of the site, you agree to be bound by these Terms of Service. If you do not agree to all the terms and conditions of this agreement, then you may not access the website or use any services. If these Terms of Service are considered an offer, acceptance is expressly limited to these Terms of Service.
Any new features or tools which are added to the current store shall also be subject to the Terms of Service. You can review the most current version of the Terms of Service at any time on this page. We reserve the right to update, change or replace any part of these Terms of Service by posting updates and/or changes to our website. It is your responsibility to check this page periodically for changes. Your continued use of or access to the website following the posting of any changes constitutes acceptance of those changes.
SECTION 1 - ONLINE STORE TERMS
By agreeing to these Terms of Service, you represent that you are at least the age of majority in your state or province of residence, or that you are the age of majority in your state or province of residence and you have given us your consent to allow any of your minor dependents to use this site.
You may not use our products for any illegal or unauthorized purpose nor may you, in the use of the Service, violate any laws in your jurisdiction (including but not limited to copyright laws).
You must not transmit any worms or viruses or any code of a destructive nature.
A breach or violation of any of the Terms will result in an immediate termination of your Services.
SECTION 2 - GENERAL CONDITIONS
We reserve the right to refuse service to anyone for any reason at any time.
You understand that your content (not including credit card information), may be transferred unencrypted and involve (a) transmissions over various networks; and (b) changes to conform and adapt to technical requirements of connecting networks or devices. Credit card information is always encrypted during transfer over networks.
You agree not to reproduce, duplicate, copy, sell, resell or exploit any portion of the Service, use of the Service, or access to the Service or any contact on the website through which the service is provided, without express written permission by us.
The headings used in this agreement are included for convenience only and will not limit or otherwise affect these Terms.
SECTION 3 - ACCURACY, COMPLETENESS AND TIMELINESS OF INFORMATION
We are not responsible if information made available on this site is not accurate, complete or current. The material on this site is provided for general information only and should not be relied upon or used as the sole basis for making decisions without consulting primary, more accurate, more complete or more timely sources of information. Any reliance on the material on this site is at your own risk.
This site may contain certain historical information. Historical information, necessarily, is not current and is provided for your reference only. We reserve the right to modify the contents of this site at any time, but we have no obligation to update any information on our site. You agree that it is your responsibility to monitor changes to our site.
SECTION 4 - MODIFICATIONS TO THE SERVICE AND PRICES
Prices for our products are subject to change without notice.
We reserve the right at any time to modify or discontinue the Service (or any part or content thereof) without notice at any time.
We shall not be liable to you or to any third-party for any modification, price change, suspension or discontinuance of the Service.
SECTION 5 - PRODUCTS OR SERVICES (if applicable)
Certain products or services may be available exclusively online through the website. These products or services may have limited quantities and are subject to return or exchange only according to our Return Policy.
We have made every effort to display as accurately as possible the colors and images of our products that appear at the store. We cannot guarantee that your computer monitor's display of any color will be accurate.
We reserve the right, but are not obligated, to limit the sales of our products or Services to any person, geographic region or jurisdiction. We may exercise this right on a case-by-case basis. We reserve the right to limit the quantities of any products or services that we offer. All descriptions of products or product pricing are subject to change at anytime without notice, at the sole discretion of us. We reserve the right to discontinue any product at any time. Any offer for any product or service made on this site is void where prohibited.
We do not warrant that the quality of any products, services, information, or other material purchased or obtained by you will meet your expectations, or that any errors in the Service will be corrected.
SECTION 6 - ACCURACY OF BILLING AND ACCOUNT INFORMATION
We reserve the right to refuse any order you place with us. We may, in our sole discretion, limit or cancel quantities purchased per person, per household or per order. These restrictions may include orders placed by or under the same customer account, the same credit card, and/or orders that use the same billing and/or shipping address. In the event that we make a change to or cancel an order, we may attempt to notify you by contacting the e-mail and/or billing address/phone number provided at the time the order was made. We reserve the right to limit or prohibit orders that, in our sole judgment, appear to be placed by dealers, resellers or distributors.
You agree to provide current, complete and accurate purchase and account information for all purchases made at our store. You agree to promptly update your account and other information, including your email address and credit card numbers and expiration dates, so that we can complete your transactions and contact you as needed.
For more detail, please review our Returns Policy.
SECTION 7 - OPTIONAL TOOLS
We may provide you with access to third-party tools over which we neither monitor nor have any control nor input.
You acknowledge and agree that we provide access to such tools "as is" and "as available" without any warranties, representations or conditions of any kind and without any endorsement. We shall have no liability whatsoever arising from or relating to your use of optional third-party tools.
Any use by you of optional tools offered through the site is entirely at your own risk and discretion and you should ensure that you are familiar with and approve of the terms on which tools are provided by the relevant third-party provider(s).
We may also, in the future, offer new services and/or features through the website (including, the release of new tools and resources). Such new features and/or services shall also be subject to these Terms of Service.
SECTION 8 - THIRD-PARTY LINKS
Certain content, products and services available via our Service may include materials from third-parties.
Third-party links on this site may direct you to third-party websites that are not affiliated with us. We are not responsible for examining or evaluating the content or accuracy and we do not warrant and will not have any liability or responsibility for any third-party materials or websites, or for any other materials, products, or services of third-parties.
We are not liable for any harm or damages related to the purchase or use of goods, services, resources, content, or any other transactions made in connection with any third-party websites. Please review carefully the third-party's policies and practices and make sure you understand them before you engage in any transaction. Complaints, claims, concerns, or questions regarding third-party products should be directed to the third-party.
SECTION 9 - USER COMMENTS, FEEDBACK AND OTHER SUBMISSIONS
If, at our request, you send certain specific submissions (for example contest entries) or without a request from us you send creative ideas, suggestions, proposals, plans, or other materials, whether online, by email, by postal mail, or otherwise (collectively, 'comments'), you agree that we may, at any time, without restriction, edit, copy, publish, distribute, translate and otherwise use in any medium any comments that you forward to us. We are and shall be under no obligation (1) to maintain any comments in confidence; (2) to pay compensation for any comments; or (3) to respond to any comments.
We may, but have no obligation to, monitor, edit or remove content that we determine in our sole discretion are unlawful, offensive, threatening, libelous, defamatory, pornographic, obscene or otherwise objectionable or violates any party's intellectual property or these Terms of Service.
You agree that your comments will not violate any right of any third-party, including copyright, trademark, privacy, personality or other personal or proprietary right. You further agree that your comments will not contain libelous or otherwise unlawful, abusive or obscene material, or contain any computer virus or other malware that could in any way affect the operation of the Service or any related website. You may not use a false e-mail address, pretend to be someone other than yourself, or otherwise mislead us or third-parties as to the origin of any comments. You are solely responsible for any comments you make and their accuracy. We take no responsibility and assume no liability for any comments posted by you or any third-party.
SECTION 10 - PERSONAL INFORMATION
Your submission of personal information through the store is governed by our Privacy Policy. To view our Privacy Policy.
SECTION 11 - ERRORS, INACCURACIES AND OMISSIONS
Occasionally there may be information on our site or in the Service that contains typographical errors, inaccuracies or omissions that may relate to product descriptions, pricing, promotions, offers, product shipping charges, transit times and availability. We reserve the right to correct any errors, inaccuracies or omissions, and to change or update information or cancel orders if any information in the Service or on any related website is inaccurate at any time without prior notice (including after you have submitted your order).
We undertake no obligation to update, amend or clarify information in the Service or on any related website, including without limitation, pricing information, except as required by law. No specified update or refresh date applied in the Service or on any related website, should be taken to indicate that all information in the Service or on any related website has been modified or updated.
SECTION 12 - PROHIBITED USES
In addition to other prohibitions as set forth in the Terms of Service, you are prohibited from using the site or its content: (a) for any unlawful purpose; (b) to solicit others to perform or participate in any unlawful acts; (c) to violate any international, federal, provincial or state regulations, rules, laws, or local ordinances; (d) to infringe upon or violate our intellectual property rights or the intellectual property rights of others; (e) to harass, abuse, insult, harm, defame, slander, disparage, intimidate, or discriminate based on gender, sexual orientation, religion, ethnicity, race, age, national origin, or disability; (f) to submit false or misleading information; (g) to upload or transmit viruses or any other type of malicious code that will or may be used in any way that will affect the functionality or operation of the Service or of any related website, other websites, or the Internet; (h) to collect or track the personal information of others; (i) to spam, phish, pharm, pretext, spider, crawl, or scrape; (j) for any obscene or immoral purpose; or (k) to interfere with or circumvent the security features of the Service or any related website, other websites, or the Internet. We reserve the right to terminate your use of the Service or any related website for violating any of the prohibited uses.
SECTION 13 - DISCLAIMER OF WARRANTIES; LIMITATION OF LIABILITY
We do not guarantee, represent or warrant that your use of our service will be uninterrupted, timely, secure or error-free.
We do not warrant that the results that may be obtained from the use of the service will be accurate or reliable.
You agree that from time to time we may remove the service for indefinite periods of time or cancel the service at any time, without notice to you.
You expressly agree that your use of, or inability to use, the service is at your sole risk. The service and all products and services delivered to you through the service are (except as expressly stated by us) provided 'as is' and 'as available' for your use, without any representation, warranties or conditions of any kind, either express or implied, including all implied warranties or conditions of merchantability, merchantable quality, fitness for a particular purpose, durability, title, and non-infringement.
In no case shall ColorWare, our directors, officers, employees, affiliates, agents, contractors, interns, suppliers, service providers or licensors be liable for any injury, loss, claim, or any direct, indirect, incidental, punitive, special, or consequential damages of any kind, including, without limitation lost profits, lost revenue, lost savings, loss of data, replacement costs, or any similar damages, whether based in contract, tort (including negligence), strict liability or otherwise, arising from your use of any of the service or any products procured using the service, or for any other claim related in any way to your use of the service or any product, including, but not limited to, any errors or omissions in any content, or any loss or damage of any kind incurred as a result of the use of the service or any content (or product) posted, transmitted, or otherwise made available via the service, even if advised of their possibility. Because some states or jurisdictions do not allow the exclusion or the limitation of liability for consequential or incidental damages, in such states or jurisdictions, our liability shall be limited to the maximum extent permitted by law.
SECTION 14 - INDEMNIFICATION
You agree to indemnify, defend and hold harmless ColorWare and our parent, subsidiaries, affiliates, partners, officers, directors, agents, contractors, licensors, service providers, subcontractors, suppliers, interns and employees, harmless from any claim or demand, including reasonable attorneys' fees, made by any third-party due to or arising out of your breach of these Terms of Service or the documents they incorporate by reference, or your violation of any law or the rights of a third-party.
SECTION 15 - SEVERABILITY
In the event that any provision of these Terms of Service is determined to be unlawful, void or unenforceable, such provision shall nonetheless be enforceable to the fullest extent permitted by applicable law, and the unenforceable portion shall be deemed to be severed from these Terms of Service, such determination shall not affect the validity and enforceability of any other remaining provisions.
SECTION 16 - TERMINATION
The obligations and liabilities of the parties incurred prior to the termination date shall survive the termination of this agreement for all purposes.
These Terms of Service are effective unless and until terminated by either you or us. You may terminate these Terms of Service at any time by notifying us that you no longer wish to use our Services, or when you cease using our site.
If in our sole judgment you fail, or we suspect that you have failed, to comply with any term or provision of these Terms of Service, we also may terminate this agreement at any time without notice and you will remain liable for all amounts due up to and including the date of termination; and/or accordingly may deny you access to our Services (or any part thereof).
SECTION 17 - ENTIRE AGREEMENT
The failure of us to exercise or enforce any right or provision of these Terms of Service shall not constitute a waiver of such right or provision.
These Terms of Service and any policies or operating rules posted by us on this site or in respect to The Service constitutes the entire agreement and understanding between you and us and govern your use of the Service, superseding any prior or contemporaneous agreements, communications and proposals, whether oral or written, between you and us (including, but not limited to, any prior versions of the Terms of Service).
Any ambiguities in the interpretation of these Terms of Service shall not be construed against the drafting party.
SECTION 18 - GOVERNING LAW
These Terms of Service and any separate agreements whereby we provide you Services shall be governed by and construed in accordance with the laws of 2050 W 4th Street, Winona, MN, 55987, United States.
SECTION 19 - CHANGES TO TERMS OF SERVICE
You can review the most current version of the Terms of Service at any time at this page.
We reserve the right, at our sole discretion, to update, change or replace any part of these Terms of Service by posting updates and changes to our website. It is your responsibility to check our website periodically for changes. Your continued use of or access to our website or the Service following the posting of any changes to these Terms of Service constitutes acceptance of those changes.
SECTION 20 - CONTACT INFORMATION
Questions about the Terms of Service should be sent to us at sales@colorware.com.
more
less