branding
Branding

ColorWare's corporate division is designed with you in mind. We open new doors with our groundbreaking ability to offer your company a unique custom designed product for any occasion. By using multiple application techniques, we turn everyday items into breathtaking displays of advertising for your company with nearly limitless possibilities.
ColorWare wants you to express your company in ways you never thought possible. See what ColorWare has done, and challenge us with your innovative ideas. Our minimum order starts at five; larger quantities can be negotiated with your corporate sales representative.
Contact A Representative

We are at your service. Our corporate sales representatives can help make your visions become a reality. Call, click or write: we are ready to help you make an impression.
United States

1-888-452-6567

email
International

+1-507-474-6567
Custom Color Matching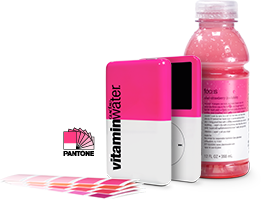 ColorWare understands the importance of building a brand, which is why we offer custom color matching. We can help you express the core of your company on a variety of products. We can match paint colors to pantone numbers or physical samples like fabric, wood, or metal.
To achieve the ideal color, we have state-of-the-art mixing rooms and paint booths. The mixing room has automated paint mixing programs with dedicated software. The paint booths are equipped with color corrected light bulbs to ensure an exact color match for paint and graphics. For a smooth, even finish, waterborne, eco-friendly paint is hand sprayed with the best quality German paint guns in the world.
Full Color Art Application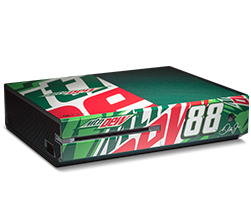 ColorWare has the ability to create simple, one-color logos, or large, full-color artwork. Our portfolio exhibits a variety of logos, patterns, photos, and designs. So let us help you represent your company or team with the highest quality art application techniques.
The art application process is completed in a clean room. This room houses multiple laser etching machines, direct to substrate printers, solvent, and UV printers. The art application room also has a state-of-the-art filtration system and is temperature controlled. Like the paint booths, the art application room is equipped with color corrected light bulbs to ensure an exact color match for graphics and paint.
Please review our Art Requirements to ensure your artwork is suitable for our customization process.
Laser Fill and Texture Coating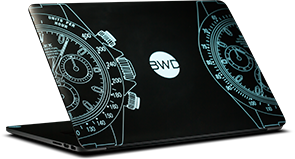 At ColorWare, we strive to find innovative new ways to customize consumer electronics. Two unique methods that set us apart are Laser Fill and Texture Coating.
Laser Fill refers to recessed artwork. First, a base coat of paint is applied to the product. Once the first coat is dry, a masking is applied. Then, the product is arranged inside a laser etching machine and the design is engraved into the product to achieve the recessed design. Once the engraved design is complete, the fill color is hand sprayed into the design.
Texture coating is a process that adds multiple layers to a product. The base coat is hand sprayed to the product and allowed time to dry. Then, it is aligned in a UV printer and the design is printed to the product achieving a raised edge.
Logo Replacement and Removal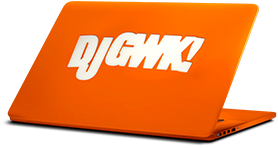 Are you looking for a more progressive way to advertise for your company? Perhaps you would like to illuminate your company name or logo on your laptop. At ColorWare, we can replace the original logo with a logo that benefits you and your company.
First, the current logo is removed and replaced with a layer of liquid aluminum. Once dry, it is sanded and buffed until it has a smooth, flat finish.
Then, the basic shape of the new logo is machined from the laptop lid. A detailed design of your logo is machined from a type of plastic called resin. The plastic logo is bonded to the opening, and when the laptop is on, your logo is illuminated.
We welcome a challenge. Let us promote your company in a unique new way.
Notable Clients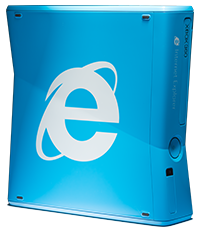 ColorWare has had the pleasure of building partnerships and branding products for some of the most distinguished companies in the world.
SOL Republic
Sennheiser
Beats by Dre
Microsoft
Vitamin Water
Nike
Jaguar
Porsche
J. Crew
Bamford & Sons
Lacoste
Yahoo
National Geographic
Mountain Dew
MTV
IBM
Warner Bros
Peterbilt
W Hotels
Hyatt Hotels
Skull Candy
Colette
Reach Air Medical
WordPress
EA Sports
Charlotte Bobcats
Red Bull
Ping
Roc Nation
Square Enix