BlackBerry® Q10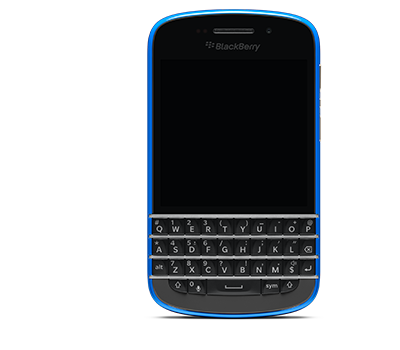 BlackBerry is back and better than ever. And ColorWare is here to give their classic new design a whole new look. Showcase your BlackBerry Q10 with a variety of colors from ColorWare.
The new BlackBerry Q10 has a bold new design and a high performance quad-core processor. The Q10 features a classic, physical keyboard and a brilliant new touch screen with SuperAMOLED display. It's perfectly crafted with a combination of stainless steel and a new glass weave composite creating a lightweight, durable new design.
The Q10 has 5 customizable elements just waiting for your creative touch. Match the front to the back or colorblock your new phone with lots of bright colors.
ColorWare Custom BlackBerry® Q10
International GSM unlocked; does not work on Verizon or Sprint networks
Comes in original packaging
Includes USB charger and charging cable, earbuds, a battery and documentation
3.1 inch SuperAMOLED touch display, Dual-Core 1.5GHz Snapdragon S4 processor, QWERTY keyboard, BlackBerry 10 operating system
LTE Bands: 800/850/900/1800/2600