Apple Superdrive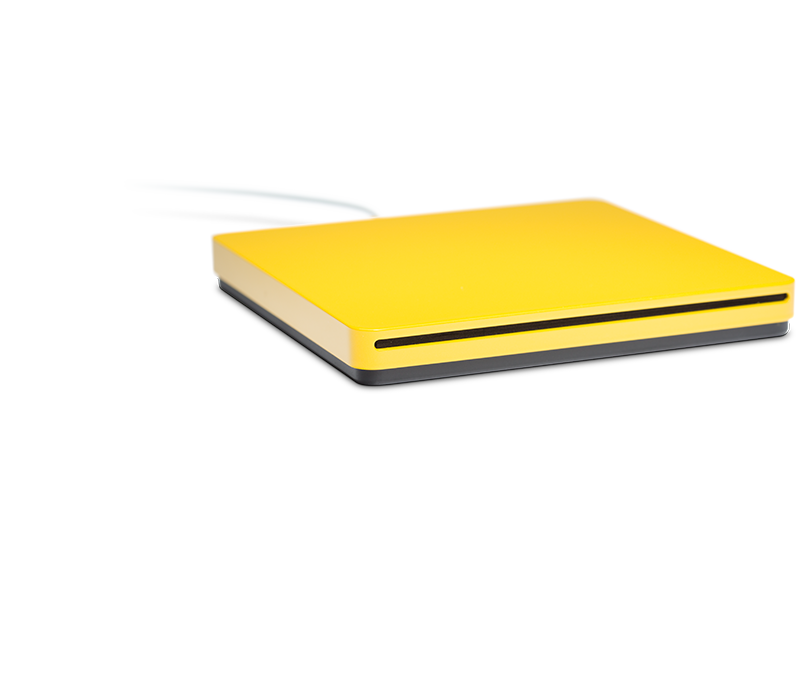 The Apple external SuperDrive is compact and portable. It's perfect for the office or on the road. It comes with an attached USB cord that plugs into your MacBook Pro Retina, MacBook Air, Mac mini or iMac computer.
The device plays and burns both CDs and DVDs. Use it to watch movies, create backup discs, install software or listen to your favorite song.
Check out the ColorWare design studio to create a custom Apple SuperDrive that accents your computer or other desk accessories.
ColorWare Custom USB SuperDrive
Comes in original packaging
Includes built-in USB cable