Logitech G810 Keyboard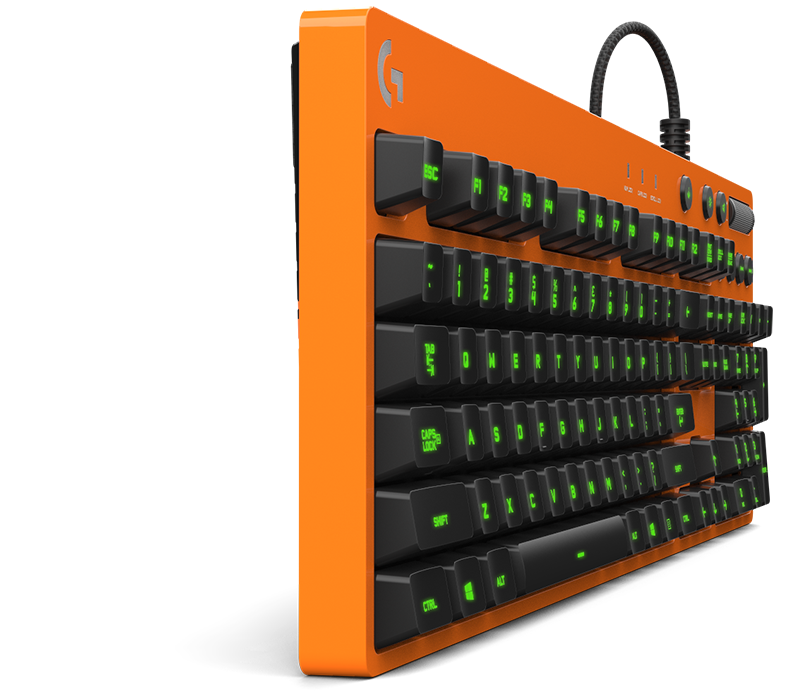 The Logitech G810 Orion Spectrum keyboard was built from the ground up with gamers in mind. The revolutionary new Romer-G Mechanical Key Switches are up to 25% faster and 40% more durable than standard mechanical keys.
The G810 keyboard features a customizable RGB lighting system that allows an incredible amount of options. Each key can be controlled and customized to the desired color. There are also many game profiles that deliver a custom gaming experience syncing up the keyboards lighting system within the game experience.
Now you can match the color of your keyboard to your prefered lighting profile. Pick the perfect green paint colors, like Billiard or Clover, or go for Goldrush and create a luxurious looking custom keyboard. Whatever color you choose, you'll love the elite custom paint finish by ColorWare.
ColorWare Custom Logitech G810 Keyboard
Performance-Driven Design
Ultra-Responsive Romer-G Mechanical Key Switches
Customizable RGB Lighting
Easy-Access Media Control
26-Key Rollover
3-Step Angle Adjustment