Nintendo Switch Pro Controller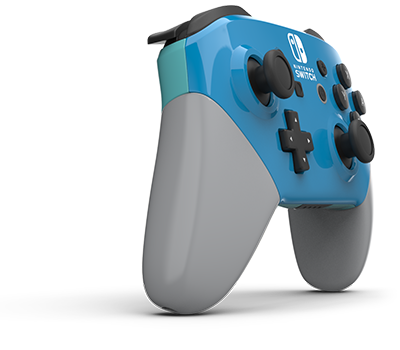 The Nintendo Switch Pro controller has arrived to take your gaming up a notch. The controller includes very sensitive motion controls and HD rumble technology. It also has built in support for Nintendo amiibo.
Check out the ColorWare design studio to match your Nintendo Switch Pro controller to your gaming console. Create custom Pro controllers that suit you with hot hued colors like Spicy and Formula Red! Or pick a shimmery metallic color, like Techno or Cosmic to make your Pro custom controller standout.
ColorWare Custom Nintendo Switch Pro Controller
Comes in original packaging
Includes motion controls, HD rumble, built in amiibo functinality and more
charging cable (USB-C to USB-A)