Bose QuietComfort 35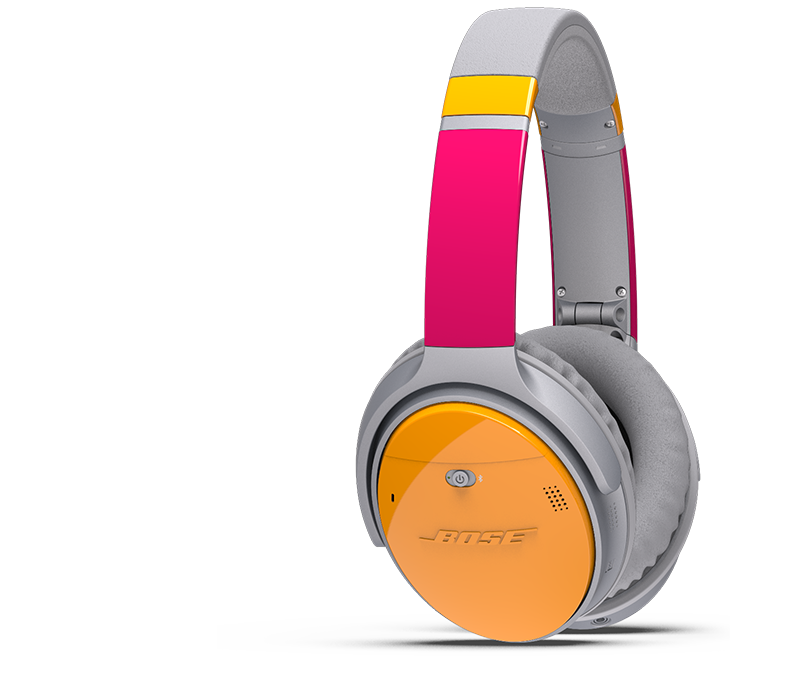 The Bose QC35 are the new industry standard for noise cancellation on headphones. Now ColorWare is giving the headphones our signature customization just for you. Combine Bose's innovation with ColorWare's fashion and now your headphones are finished.
Bose's noise cancellation makes music sound better and quiet even quieter. The QC35 offers Bluetooth and NFC pairing along with wireless or wired listening. Premium materials make these headphones light and comfortable.
Find your signature look in the Design Studio. Having trouble coming up with ideas? Click the Inspire Me button and see what our designers have come up with.
ColorWare Custom Bose QC35 Acoustic Noise Cancelling Headphones
Wirelessly connect through Bluetooth and NFC pairing
Up to 20 hours of wireless listening per charge
Significant noise cancellation
Deep, powerful sound
Control your music and your calls
Lightweight around-ear fit
Engraving on the Bose QC 35 is on both Outer Brackets