Beats Studio Wired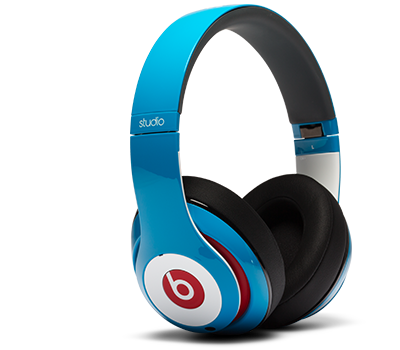 Your listening experience is now better than ever. The new Beats Studio headphones by Dre maintain the aggressive bass, but have more well-balanced midrange tones than its predecessor. Now it's time to bump up the style with ColorWare's exclusive custom paint finish.
ColorWare's styling is unforgettable. The color palette has 58 colors ranging from understated to over-the-top. Take as much or as little time as you like creating the ultimate pair of custom Beats headphones.
With upgrades in sound, design, noise canceling and power management it's hard to resist picking the perfect color for your "reimagined" Beats Studio headphones. For a similar sound, check our our Sennheiser HD800S headphones.
ColorWare Custom Beats Studio® Headphones
Comes in original packaging
Includes all 3 original cables, USB power adapter, cleaning cloth, hard shell carrying case and documentation
Adaptive noise cancelling
The engraving option will be located on both the right and left Hinges