BlackBerry® Z10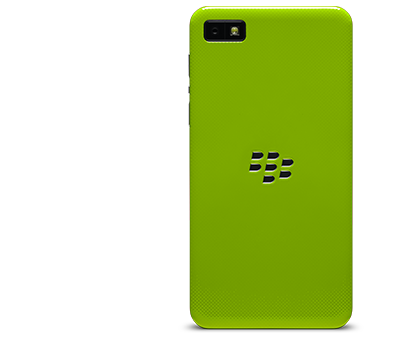 BlackBerry is back in the game with an extraordinary, new, full touch-screen smartphone. The Z10 styling is minimalistic with straight edges and rounded corners, making it the perfect candidate for an exclusive custom paint finish from ColorWare.
The smartphone's gesture-based interface focuses on communication. With a simple swipe, you are led to the Hub where you can manage all your personal or work emails, text messages, and social media updates. All this can be done using the virtual keyboard that adapts to your writing style. Making this smartphone, a memorable one.
With so many features at your fingertips, let ColorWare douse your fancy new Z10 in the colors of your choice.
ColorWare Custom BlackBerry® Z10
International GSM unlocked; does not work on Verizon or Sprint networks
Comes in original packaging
Includes earbuds with remote and mic, USB cable, battery, European adapter and documents
BlackBerry 10 operating system, 4.2-inch touch display
LTE Bands: 800/900/1800/2100/2600