Samsung Galaxy S4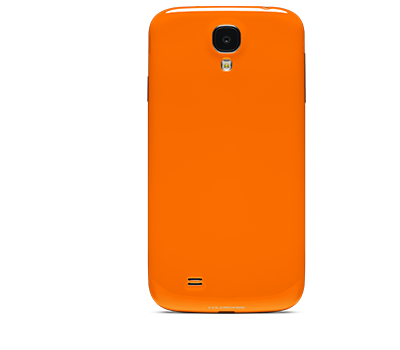 With quick and powerful processing speeds, a five inch Super AMOLED display, touch-less features, and a built in IR blaster to function as a TV remote, the Samsung Galaxy S 4 is changing the way we interact with smartphones.
The newly engineered touch-less features allow you to answer a phone call, flip through your photos, or preview your emails with a simple wave of the hand. Additionally, the innovative camera captures progressive motion and removes unwanted people from the picture.
A phone this innovative deserves an exquisite paint finish that only ColorWare offers. The ColorWare color palette is punctuated with bright, energetic colors, pastel lady-like colors, and of course classic neutral tones. Customize the Galaxy S4 and create a one-of-a-kind smartphone.
ColorWare Custom Samsung Galaxy S®4
International GSM unlocked; does not work on Verizon or Sprint networks
Comes in original packaging
Includes USB charging cable, plug adapter, detachable 2 pin connector, earphones, different sized earbuds, a battery and documentation
5-inch Full HD Super AMOLED display, 13 Mega pixel camera with simultaneous dual photo capture, easy mode simplifies use, so you can explore at your own pace, Air Gesture™ and Air View™ makes your touchscreen touch-free
LTE Bands: 800/900/1800/2100/2600