Leica D-Lux 6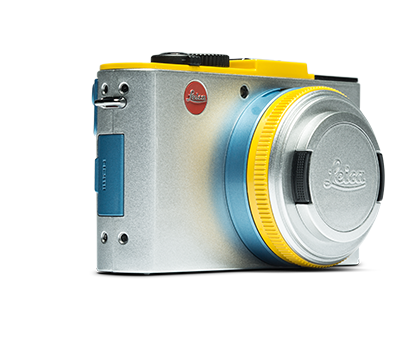 Capturing a moment in time has never been easier with the new Leica D-Lux 6 camera. The D-Lux 6 is a compact point-and-shoot camera that feels sturdier than its predecessor, the D-Lux 5. It also has a newly designed and constructed lens, perfect for a wide range of photographic applications.
ColorWare invites you to reinvent the classic, black point-and-shoot camera with their elite customization process. The Leica D-Lux 6 has 11 customizable elements giving you an opportunity to create a kaleidoscope of colors.
So celebrate your exquisite taste for high-end cameras with your stylish and colorful personality. In the design studio, there are rich, vibrant hues or muted colors so your camera stands out from all the rest.
ColorWare Custom Leica D-Lux 6 Camera
Comes in original packaging
Includes battery charger, battery, hot shoe cover, AV cable, USB cable, shoulder strap and CD with instructions
10.1 MP CMOS Sensor, Ultrafast F/1.4 Leica Lens, 3.8x Zoom, 920K Pixel LCD display, full HD 1080p AVCHD MP4 video, integrated neutral density filter, manual aperture ring and panorama function