Bose® QuietComfort® 15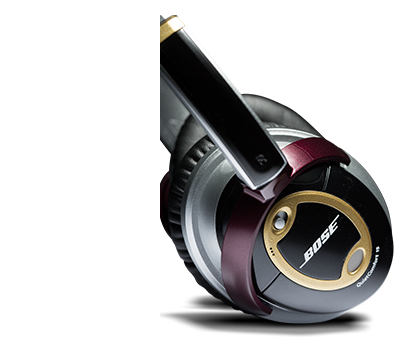 Bose® delivers their best headphones to date. With enhanced noise reducing technology, comfortable ear cups, and crisp, clean sound, the Bose® QuietComfort® 15 headphones live up to their name.
Because Bose® brings you exceptional technology, why not collaborate with ColorWare for exceptional customization. Whether you prefer classy, urban or contemporary color combinations, let ColorWare put a stylish spin on your headphones.
Customize eight separate elements on the Bose® headphones with 46 brilliant colors in the ColorWare color palette. Enjoy your music in style.
ColorWare Custom Bose® QuietComfort® 15 Acoustic Noise Cancelling Headphones
Noise reduction across a wide range of frequencies
Comfortable, around-the-ear fit
Includes inline remote and mic cable
Airline adapter and AAA battery
Audio cable
Carrying case