Wedge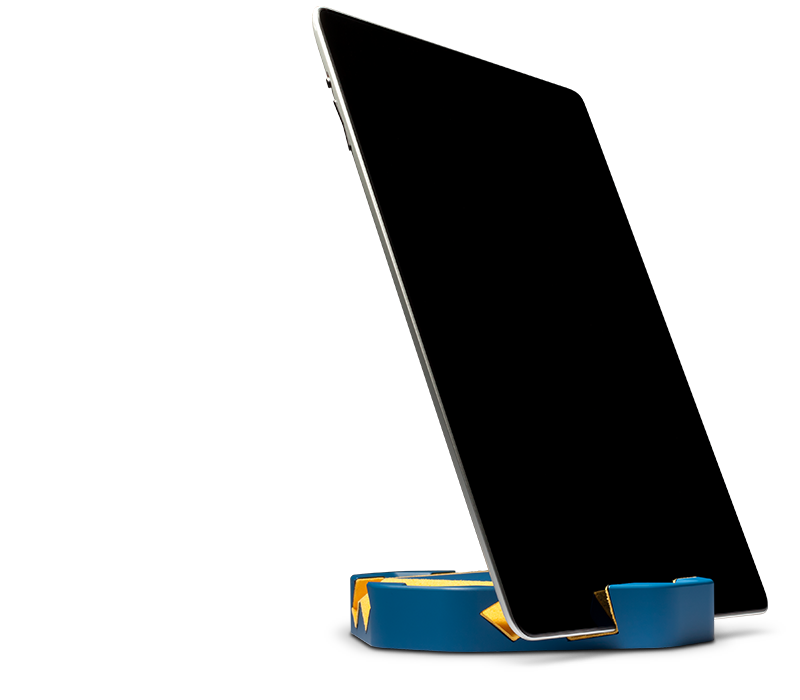 If you are looking for a custom tablet stand that is durable & versatile, ColorWare has created the one for you. The Wedge custom tablet stand is precision-machined from billet aluminum making the stand virtually indestructible.
There are four separate, easy to use viewing angles that hold your tablet in portrait or landscape mode. Each viewing angle is lined with a luxurious Ultrasuede® fabric keeping your tablet protected while resting in the aluminum base. Simply slide these tablet holders into an angle to view movies, read e-books, or plug-in your Bluetooth® keyboard to send emails or browse the Web.
In the ColorWare design studio you can customize your Wedge to blend in with your home or office décor. Choose from a wide variety of stylish paint and Ultrasuede® colors to create a unique, hands-free tablet display.
ColorWare Custom Wedge iPad & tablet stand
Compatible with iPad & most tablets
Precision-machined from billet aluminum
Four viewing angles -40, 60, 70 & 80 degree slopes
Non-slip rubber soles to grip surface
Tablet can be viewed in portrait or landscape
Lined with luxurious Ultrasuede® Soft fabric
Made in Minnesota