Sennheiser HD 800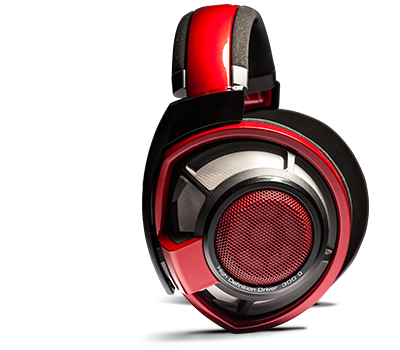 More than 60 years of ingenious headphone engineering has been applied to the new Sennheiser HD 800. Incorporating Sennheiser's most advanced driver technology, these open, around-the-ear, dynamic stereo headphones redefine what reference-grade audio is all about and now they are available in any color.
The HD 800 is hand-assembled in Germany with only the finest of materials. The transducer is encased in a precision material made of stainless steel, while the headband and headphone mounting utilizes the most advanced development from the aerospace industry.
Check out the ColorWare design studio and see all of the possibilities. Nearly limitless color combinations mean your headphones will be truly one-of-a-kind. Match them to your favorite team colors or give them a vibrant look that's sure to be noticed. You're the artist, so why not let you have the final say?
ColorWare Custom Sennheiser HD-800 Headphones
Use with Sennheiser HDVD 800 Amplifier
Please note: requires an amplifier, headphones do not work with iPods, iPhones and other portable MP3 players
Comes in original packaging
Includes 1/4" jack plug and 10 ft cable
Open earcups facilitate transparent sound while showcasing cutting edge industrial design
Metal headband with inner-damping element
Text on ear ring is chrome or black chrome instead of black and white