MacBook® Air 13 inch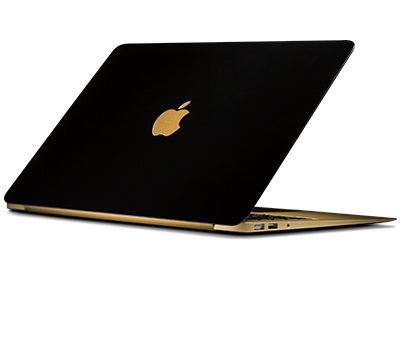 The 13 –inch MacBook Air is the perfect travel companion. It's slim, lightweight, and durable. Customize your very own MacBook Air at ColorWare.
With the latest Intel processors and graphics, faster flash storage, and a 720p FaceTime HD camera, why settle for basic color options?
In the easy to use design studio, ColorWare can help you find the perfect color scheme. Design your own custom MacBook with flashy, bright colors or subtle, neutral tones. Either way, your MacBook Air will be nothing short of irresistible.
ColorWare Custom MacBook® Air
Coloring the logo removes backlighting
Thin, durable design
Faster all-flash storage
High resolution display
720p FaceTime HD camera
Multi-Touch trackpad (not customizable)
12 hours of battery life
Built-in 802.11ac Wi-Fi
Bluetooth 4.0
Mac OS X El Capitan