MacBook® Pro 15 Inch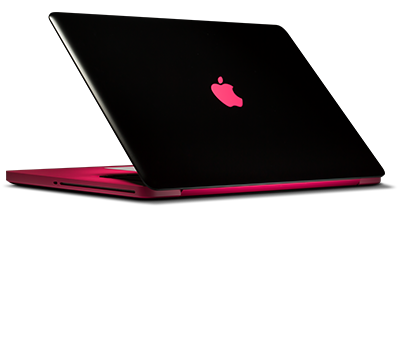 Finally, there's a laptop with the features, power and speed to handle any task. Now you can choose from an array of standard color options. Customize your MacBook Pro with all your favorite colors.
In the easy to use ColorWare design studio, you can add a decorative twist. Create a polished, sophisticated color scheme or be daring and select vibrant colors.
The MacBook® Pro offers a powerful processor in a portable design. Now, you can get it customized to showcase your style.
ColorWare Custom MacBook® Pro 15"
Thin, durable design
Quad-core Intel Core i7 processors
Intel HD Graphics 4000
NVIDIA GeForce GT 650M
720p HD FaceTime camera
Multi-Touch trackpad
Built-in 802.11n Wi-Fi
Bluetooth 4.0
Mac OS X Mountain Lion