iPod® classic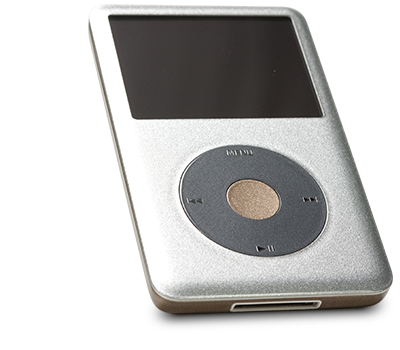 A media player that does everything you want should be customized in the color you want. ColorWare can help you completely personalize your Apple® media player in a way that reflects your sense of style.
The design studio is easy to use and will allow you to customize the front, button, wheel, and even the earbuds.
The iPod Classic has 160 GB capacity for all of your music, movies, and games. Shouldn't your media player become the perfect fashion accessory?
ColorWare Custom iPod Classic
Comes in original packaging
Includes Earphones, built-in rechargeable lithium-ion battery and dock insert
160 GB Storage